"Because Sound Matters": DVD-Audio?
Perhaps you noticed the phrase that has been touting, among other things, the Neil Young Archives/Performance Series: "Because Sound Matters." It refers to the fact that each CD+DVD title includes 96-kHz/24-bit "high-resolution audio" on DVD-Video (but not DVD-Audio).
Now Young's parent label has taken that phrase and applied it to a Web site: becausesoundmatters.com. According to the welcoming statement: "Because Sound Matters is an online record store that will sell all kinds of vinyl and DVD-Audio from the Warner Bros. Records family of artists and labels." Well, as you might guess from the logo above, there's already plenty of vinyl available through the site - but no DVD-Audio!
Explains "Team BSM" (which seems to be composed of two Warner staffers): "We appreciate all your feedback on DVD-A and vinyl. We decided to do a soft launch of the site, which meant that DVD-A was not going to be in the first pass. The original list of DVD-A is going to be titles that are already available - but I can tell you, based on your feedback, I have already started to put wheels in motion to discuss more releases. Unfortunately, there is a great deal of expense going in and creating 5.1 mixes. The titles that get 5.1 treatment will need a much bigger overall release plan in order for this to make sense."
Sounds reasonable. Just don't forget us DVD-A lovers, please! And judging from the clamor of comments on the site, we're definitely not alone.
Meanwhile, here's a list of all the Warner-related titles that, over the years, were rumored to be in the works for surround DVD-A. It's likely that at least some of them are already mixed; David Crosby's If I Could Only Remember My Name, for example, was on the list forever, and then it finally appeared in 2006.
ROCK/POP

The B-52's: Cosmic Thing
(reportedly already
mixed by Elliot Scheiner)
The Cars: The Cars
Tracy Chapman: Let It Rain
Chicago: IX: Greatest Hits
Chicago: X
Eric Clapton: Unplugged
Crosby, Stills & Nash: Crosby, Stills & Nash
Fleetwood Mac: Fleetwood Mac (reportedly already mixed)
Fleetwood Mac: Tusk (ditto)
Emmylou Harris: Roses in the Snow
Linkin Park: Meteora
Madonna: GHV2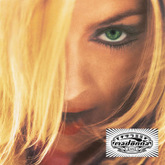 Van Morrison: Moondance
(reportedly done, but
Van never liked the artwork!)
Motley Crue: Decade of Decadence
Graham Nash: Songs for Beginners
Stevie Nicks: Trouble in Shangri-La
Paul Simon: Graceland
(reportedly finished by
Frank Filipetti & Phil Ramone)
Stephen Stills: Stephen Stills
Van Halen (title TBA)
Yes: Close to the Edge
Neil Young: After the Gold Rush
SOUNDTRACK
The Blues Brothers
THE CHAIRMAN OF THE BOARD
Frank Sinatra: September of My Years
Sinatra & Jobim: Francis Albert Sinatra & Antonio Carlos Jobim
CLASSICAL
Mahler: Symphony No. 3 (Kent Nagano)
J. Strauss, works: New Year's Concert 2001 (Nikolaus Harnoncourt)
Vivaldi: The Four Seasons (with Anne-Sophie Mutter)
The Choir of New College: Journey Through the Renaissance
Say . . . speaking of Neil Young . . . the onetime champion of DVD-Audio, who even helped promote it with an exclusive interview in the pages of Sound & Vision (February/March 2001 issue - alas, not available online - collector's item!), seems to have abandoned the format with his "high-resolution" CD+DVD-Video releases. Time fades away indeed . . . .
-Ken Richardson

SPONSORED VIDEO