The Banshees of Inisherin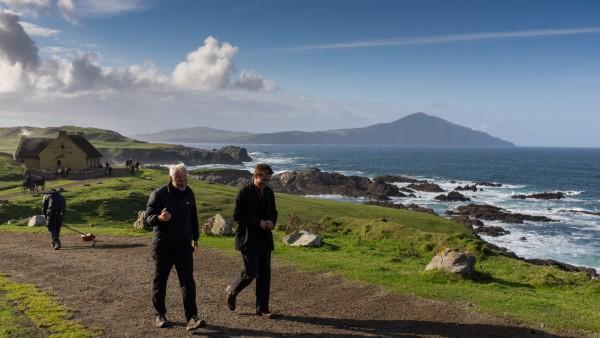 Nominated for nine Academy Awards, including Best Picture, Best Directing, and Best Original Screenplay, as well as nods to each of the four leading actors, The Banshees of Inisherin tells a simple tale of a man living in a tiny island community off the coast of Ireland who is devastated on hearing that his lifelong friend no longer likes him and doesn't want to waste any more time talking to him.
Colin Farrell and Brendan Gleeson, reuniting with writer-director Martin McDonagh 14 years after In Bruges, play Pádraic Súilleabháin, an easygoing, in-the-pub-by-2:00 dairy farmer, and Colm Doherty, a composer and player of songs at the same pub.
Smarter and more ambitious, Colm feels his art and life slipping away under Pádraic's influence. Nonetheless, Pádraic, unable to understand or accept the rejection, sets out to win his friend back. Each's escalating actions inevitably lead to hostilities as bad and insane as those in the Civil War they hear raging on the mainland between previously close allies.
Bright exteriors allow for excellent contrast, producing deep blacks in the police and priest's uniforms and the endless flow of Guinness. Autumnal browns, greens (more faded than emerald), and grey stone-wall backgrounds set off the rich primaries of Pádraic's sister's clothes, both worn and hung out on the line, and Colm's colorful blue-grey sweater, ochre shirt, and house.
The detail in all the nobby knitwear and patterned weavings is fine. The natural or lamp-lit bar interiors have less depth of field but a wide range of more muted tones that speak of the dull, wasted hours.
Carter Burwell's Oscar-nominated score, played on traditional instruments, is all mystery and magic and suitably melancholic.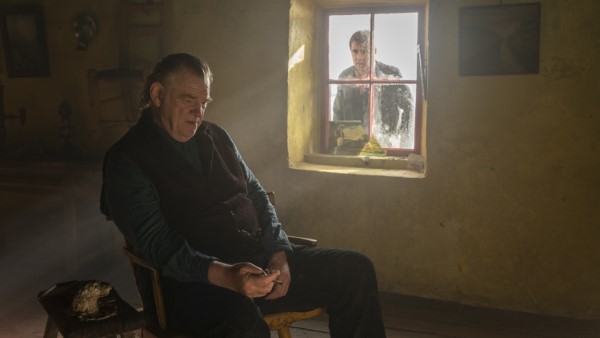 It's interspersed with music from Bulgaria, Johannes Brahms, and Irish tenor John McCormack. Frequent fiddle, banjo, and bodhrán drum playing at the pub — arranged and performed by Gleeson and cast members — is delightfully resonant and natural sounding, as are the unanswered knocks on Colm's door that signal the start of the conflict.
Effects, like Pádraic's horse and cart moving across the screen or an old Irish tune coming from an offscreen record player that's only gradually revealed, are accurately panned. The farcically repetitive, almost Becket-like dialog illustrating the futility and circular meaninglessness of the friends' daily existence and Pádraic's inability to understand events is always clear, crisp, and full-voiced.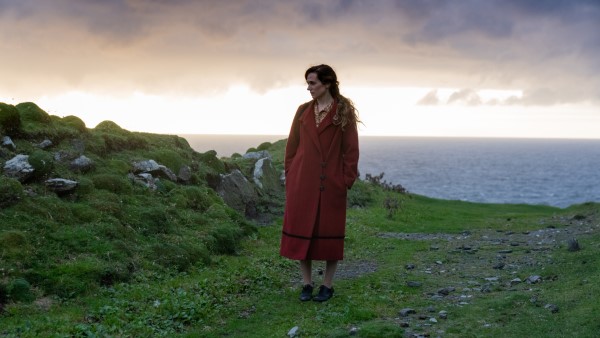 Apart from a digital copy, there's a featurette with interesting behind-the-scenes footage of the actors fooolin' and McDonagh giving direction and also revealing the Western themes. Five deleted scenes also explain some points. "Some things there's no moving on from."