Back to the Garden: 'Woodstock' in Theaters Thursday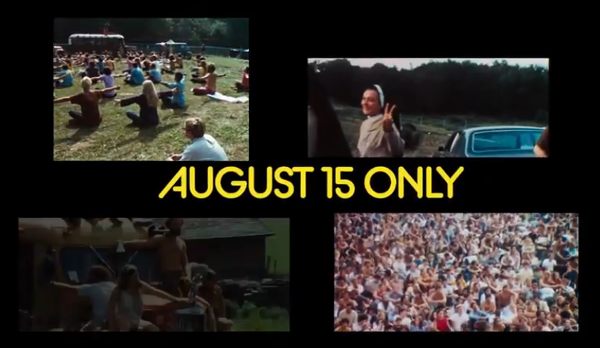 Are you ready to "get back to the garden"? If so, you need to go online now and get tickets for Thursday's screening of
Woodstock: The Director's Cut
, a one-day-only event commemorating the 50th anniversary of the iconic Woodstock Music & Art Fair held on Max Yasgur's Farm in Bethel, New York.
The 3-hour, 44-minute film chronicles three days of music and mud as captured by a small film crew led by Michael Wadleigh with sound recorded by the celebrated record producer Eddie Kramer.
In addition to capturing the spirit of the event that brought together half a million people for a unique cultural event, the film showcases electrifying performances by Jimi Hendrix, Santana, Joe Cocker, Ten Years After (featuring guitarist Alvin Lee), and many others. Woodstock is a true time capsule of The Sixties and the hippie/Flower Power movement.
Click here to find tickets in your area. There will be a brief intermission about 2 hours into the film.
Related:
Woodstock Revisited (2014)
WHERE TECHNOLOGY BECOMES ENTERTAINMENT