AVRs Galore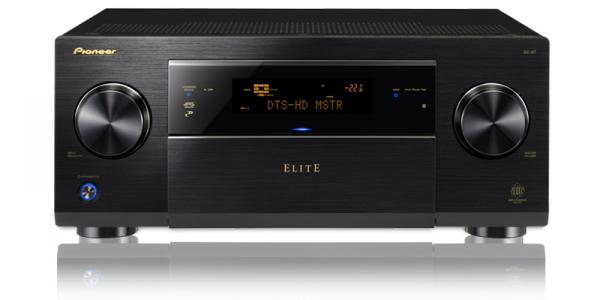 There's a lot of action on the AVR front this week, with new models and upgrades from major manufacturers.
Pioneer rolled out two new models in the Elite line (either of which might make a nice companion to your new Elite LCD), the SC-57 ($2100) and SC-55 (1,700). Both are 9.1 units, powered by Pioneer's class D3 amps (rated at 140 watts per channel in this case), can support up to 3 zones (say, 5.1 in one room, plus two separate stereo rooms), and are "certified" by the engineering staff at London's Air Studios. Access to a full array of online music services and internet radio, streaming via AirPlay and DLNA, remote control via iOS devices, and support for Dolby TrueHD and DTS-HD® Master Audio round out these very complete packages. The SC-57 carries a THX Ultra 2 Plus certification, while its sibling qualifies for THX's Select 2 Plus honors (so if you have a really big room - in excess of 3,000 square feet - you'll definitely want to go for the 57); the top-of-range model also includes a somewhat wider variety of listening modes.
Yamaha yesterday announced the RX-V871 ($899), a new 3D-capable flagship for the RX-V series. It's a 7.1 channel model, rated at 110 watts per channel into 8 ohms, with all of the HDMI gozintas and gozoutas you could ever need. Like the Pioneer models, an iOS controller app is offered; streaming services abound (though locally you'll be moving content around via DLNA; there's no AirPlay support). Yamaha's codecs are employed
Meanwhile, Onkyo continues to cram more streaming functionality into their AVR line; this week's additions include the addition of the free Aupeo! music service, and across-the-board support for last.fm (so you can scrobble away from whatever Onkyo AVR you might own).