Austere: New Brand to Offer Affordable Accessories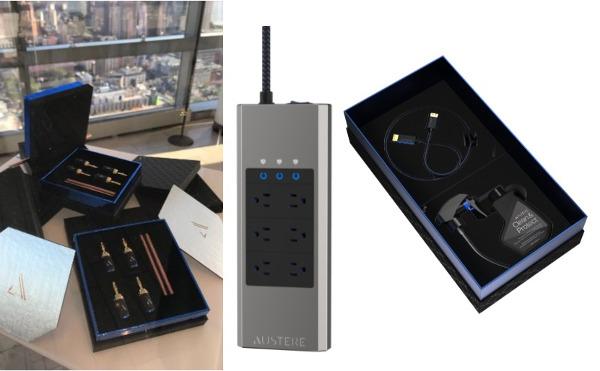 You probably haven't heard of Deena Ghazarian but behind-the-scenes she played an integral role in building brands you probably have heard of: Monster Products and Beats by Dre. Ghazarian is now applying 25 years of experience building consumer-technology and fashion brands to her new technology accessories company, Austere.
The Oregon-based company is slated to launch its first products in early July, starting with audio and video cables, two power products, and a screen cleaner — all backed by a lifetime guarantee that highlights the brand's focus on reliability and design.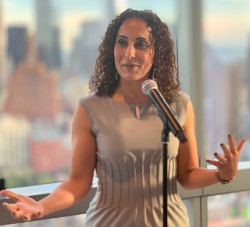 "There is a massive gap in the technology accessories category, where the choice is either ubiquitous products that easily break and underperform or overly extravagant, antiquated accessories," said Ghazarian, founder and CEO of the new company. "At Austere, we're equally passionate about performance and style and believe there's a tremendous need in the accessories market for accessible products where these ideologies intersect. That's why we've created Austere, from the packaging to the in-store displays to the products themselves, with intentional design and minimalistic style that deliver spectacular performance."
At launch, Austere will offer passive and active HDMI cables in 1.5-, 2.5-, and 5-meter lengths; passive models will sell for $50, $70, and $130, respectively, and active models for $80, $100, and $150. All are HDMI Premium-Certified cables and feature the brand's WovenArmor jacket, "pure hard-gold" contacts, and 24K-gold-plated contact shields. The active models include a silver conductor and locking connector.
The cable lineup also includes…
• 2-meter "high-flex" optical audio cable ($40) with 24K-gold-plated connectors, a braided jacket, and "over-molded strain relief [with] metal retention hardware;
• 2-meter audio interconnect cable ($70) with 24K-gold-plated connectors and the brand's strain-relief design;
• 100-foot spools of 14-gauge ($150) and 12-gauge ($200) speaker cable made with "fine-stranded 100% pure oxygen-free copper;" four banana-plug adapters (also sold separately for $30 each) are included with each spool;
• 5-meter subwoofer cable ($80) with 24K-gold-plated connectors and Austere's strain-relief design.
The brand's first power products are six- and eight-outlet surge protectors featuring thermal protection and "flameless MOV circuits. Priced at $130 and $150, respectively, both models are housed in a sleek aluminum enclosure and include 4,000 joules of surge protection, a 12-amp circuit breaker with LED status indicators, and a 45-watt USB-C port.
Rounding out Austere's launch lineup is a spray bottle of Clean and Protect Screen Cleaner ($20). The scentless solution is described as anti-bacterial and free of static, chemicals, and allergens and comes with a cleaning cloth.
For more information visit austere.com.