Audioengine Brags On its New Portable Speaker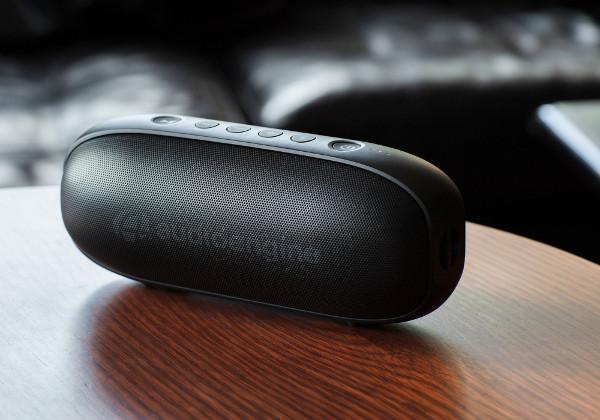 Audioengine, the Austin-based company specializing in powered desktop speaker systems, has stepped out of its comfort zone with a battery-powered wireless model it describes as "not just another portable speaker."
The new 512 Portable Speaker ($169) supports Bluetooth streaming and mates custom 2-inch full-range drivers with a 1.75 x 3-inch passive radiator and 2 x 10-watt amplifier in an oblong enclosure measuring only 3 x 7.75 x 3 inches (w x h x d) and made of high-impact plastic.
Battery life is rated for up to 12 hours when the speaker is fully charged and wireless streaming is supplemented with an auxiliary minijack input.
"Many similar-looking speakers have fake bass, washed-out mids, annoying highs, and are just plain boring to listen to," the company proclaimed boldly in a news release. "But the 512 has a warm and inspiring voice, surprising imaging and a very large soundstage. Yep, sounds strange to write about things like soundstage and imaging with a little mouse speaker, but we wanted to bring something special to the portable speaker market."
The 512 is also said to play "surprisingly loud" for its size and comes with a USB charging cable.
Related
WHERE TECHNOLOGY BECOMES ENTERTAINMENT