Audioengine Announces Super Speaker Deal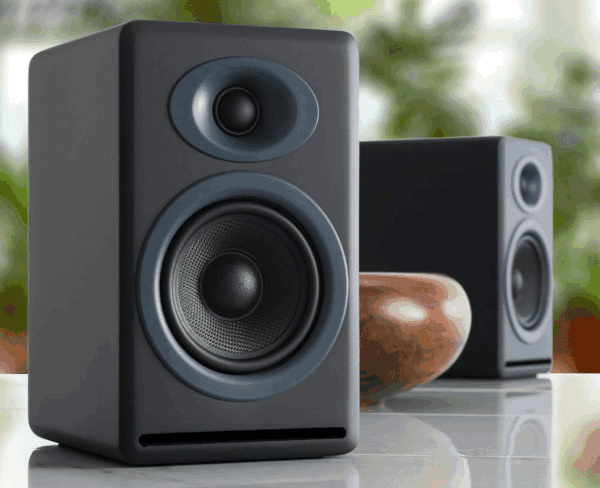 Audioengine, the Austin-based speaker maker, today announced a killer deal on its P4 mini bookshelf speakers.
Originally $249/pair, the speakers are on sale for $99/pair but only through December 11 and only while they are in stock. The email that hit our inbox said only 21 pairs are left...
Though I don't have firsthand experience with the P4, I did review the A1-MR multiroom-capable Wi-Fi speaker for last year's Sound Gifts for $250 or Less and was impressed with its performance. And before that, Al Griffin gave the Audioengine A2+ wireless speaker system 4 stars for performance and named it a Top Pick.
Unlike the A1-MR, which is a powered wireless speaker that sells for $229/pair, the P4 is a slightly larger passive model that replaces the former's 2.75-inch woofer with a 4-inch driver, which extends low-end response from 65Hz down to 60Hz.
Both models are front-ported two-way designs that mate the woofer with a high-quality 0.75-inch silk-dome tweeter in a cabinet measuring 9.2 x 5.5 x 6.5 inches (H x W x D) in the case of the P4 (about a third again as tall as the A1-MR).
The P4 is rated to handle up to 125 watts per channel and offered with a high-gloss white, satin black, or natural bamboo finish over half-inch-thick medium-density fiberboard (MDF). All Audioengine speakers are covered by a 3-year limited parts and labor warranty. For more information and to order, visit audioengine.com.