Audio Excellence to Unveil 'Out-of-Sight' Speaker that Localizes Sound on TV Screen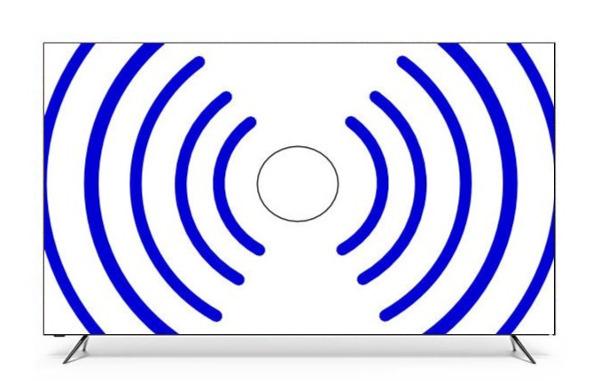 Audio Excellence, the audio arm of UK-based Screen Excellence, will unveil a speaker system next week at the
Integrated Systems Europe (ISE)
show in Amsterdam that creates the illusion of sound coming from the middle of your TV screen.
But here's the kicker: The speakers are located elsewhere in the room, away from the TV screen.
Screen Excellence CEO Patrice Congard, noted audio designer and pioneer of the acoustically-transparent projection screen, describes the system as a "totally new sonic concept — so unusual that we have named it the 'UFO'" in tribute to a famous extraterrestrial sighting that occurred 39 years ago near the company's headquarters in Rendlesham, England.
The goal is to bring the same suspension of disbelief experienced in topnotch cinemas to TV-based home theaters by mimicking the practice of placing left-, center-, and right-channel speakers behind an acoustically transparent projection screen.
"TV has, so far, never replicated true cinema, despite larger screens, larger resolutions and higher display performance," Congard said. "Some out-of-the box thinking has allowed Audio Excellence to develop a powerful (I mean, seriously powerful) out-of-sight loudspeaker which localizes the sound source within the image — even on a flat panel TV."
The system is said to embody key principles of the "Congard Code", a patented solution for achieving "realistic and powerful bass response" in a multichannel sound system through a combination of dedicated components "— compact high-SPL in/on-wall speakers, amplifiers, and DSP controllers — "layout logic," and signal routing.
Declining to reveal too many specifics, Congard has said the system will comprise limited-range speakers that are compatible with traditional surround speakers and subwoofers.