And the Grammy Doesn't Go To...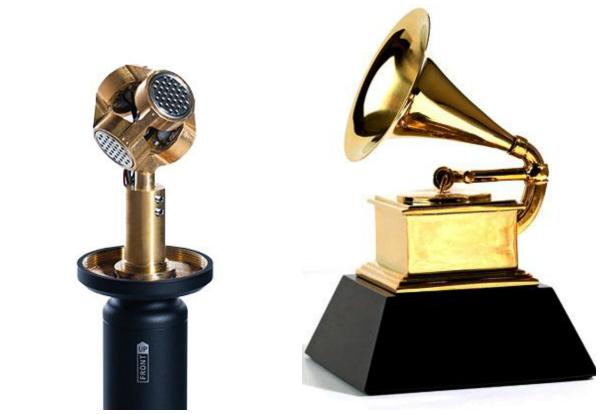 Along with a few other changes in categories, the Recording Academy just announced that Surround Sound is out, Immersive Audio is in.
Late last week, the Recording Academy sent out notices to its 24,000 members, myself included, detailing new rules and amendments for its 61st year of Grammy Awards. Most people are concerned with the first change that increases the number of nominations within the four General Field categories (Record Of The Year, Album Of The Year, Song Of The Year, and Best New Artist) from five to eight in an attempt to bring more diversity into these mainstream categories. Here at Sound&Vision, we're much more concerned about the renaming of the Surround Sound category.
"To reflect evolving technology, new formats, and current industry trends, practices, and language, the Best Surround Sound Album category and Field name have been changed to Best Immersive Audio Album and Field."
Immersive Audio sounds like a fabulous concept, but really, what is it? It's the new technologies being developed for virtual reality (VR) and augmented reality (AR) applications. Instead of having fixed listening sources, the sound needs to be capable of moving around within the VR/AR world. If you turn your head while wearing headphones, the sound needs to be move with you. Simple, right?
Technology is being developed to capture, mix and reproduce Immersive Audio. Fraunhofer, who created the AAC and MP3 formats is at the forefront of this technology. The companies behind technologies such as Dolby Atmos for VR, DTS Headphone:X, and newcomer Dirac VR are all working on perfecting truly three-dimensional sound with realistic headphone tracking, and Sennheiser and Blue are creating complex microphones like the one shown above for the job.
The Surround Sound category was first created in 2005. It can include DVD-Audio, SACD, Blu-ray, DVD-Video, or even surround downloads, as long as there are at least four channels. Interestingly, it's one of the few categories that includes both classical and non-classical recordings, as well as new or re-issues. The award goes to the recording engineer and producer who create the surround mixes. Recipients include well-known names in the industry: Elliot Scheiner, Doug Sax, Al Schmitt, and Bob Ludwig.
While it appears that the industry is expanding, this just seems to signals the end of 5.1 audio. DVD-Audio was, and should have been, our greatest moment. High bit rates, high sampling frequencies, and a format capable of holding a full length album — how did we let it slip away? We even had the perfect listening environment in the car and yet, that never took hold. Even worse, we let MP3 and low bit rate streaming became the norm. If DVD-Audio failed, does VR stand a chance?
The Recording Academy is looking forward to new formats and encompassing current industry trends, but for a moment, let's reflect on what could have been.