America's Love of Music Endures in Many Forms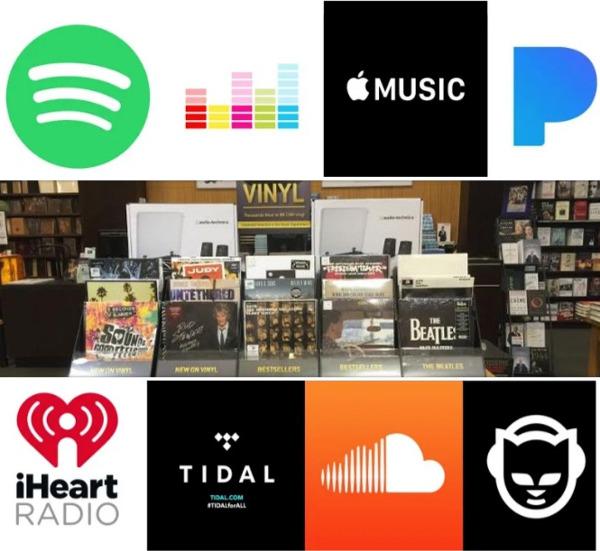 2018 was a very good year for the music industry, according to a new report from Nielsen that shows "total album-equivalent audio consumption" up 23% over 2017.
The increase was driven by a 49% upsurge in on-demand audio song streaming, led by Drake's God's Plan, which netted more than 1.5 billion streams out of a total of 611 billion streams in 2018.
"God's Plan" also led total song consumption with 7.4 million units, including more than 918 million on-demand audio streams, the report said. Nielsen defines total song consumption as digital song sales with streaming equivalent on-demand audio.
On the sales side, Ed Sheeran's Perfect was the leader with 1.3 million permanent downloads.
And despite sharp declines in digital music purchases, overall digital audio consumption — defined as digital albums + track equivalent albums + on-demand audio streaming equivalent albums — was up a healthy 34%.
Vinyl Lives On
Music streaming wasn't the only format to experience significant growth in 2018, though.
Sales of vinyl records posted a 15% increase over 2017, the 13th consecutive year of growth for a format that was once left for dead. Record-breaking sales during the week of the 11th annual Record Store Day contributed to LP's strong finish in 2018.
The LP captured 12 percent of all album sales in 2018 — up significantly over its 2017 share of 6.5%. And when you zero in on physical album sales, vinyl was up almost as much as CD sales were down, with an increase of 19%, up from 2017's 14%. CD sales were down almost 21% in 2018 for total sales of about 71 million units.
Even so, the CD format continues to lead album purchases, followed by digital sales of just over 53 million units, a decrease of almost 21% from 2017.
"With continued momentum, 2018 has shown no evidence of slowing music consumption with a hearty 49% increase in on-demand audio song streams compared to last year," said Nielsen Music SVP David Bakula. "We can attribute that to increased access to music with new smart speakers and connected devices that have helped catapult engagement and consumption to record highs."