Alexa Hack Creates Hilarious (Creepy?) Talking Skull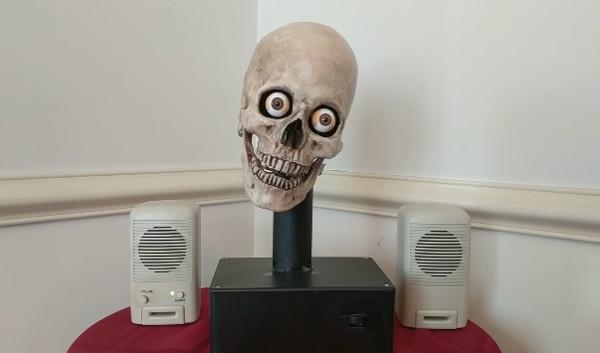 Amazon's Alexa, the voice controlled personal assistant that made its first appearance in the Echo smart speaker a couple years ago, is now showing up in dozens of consumer electronics products, including more speakers, TVs, lamps, refrigerators—you name it.
Even a talking skull…
Mike McGurrin, aspiring roboticist, has adapted Alexa into a creepy talking skull that moves its head and looks around while responding to questions. As you'll see in the video, hearing the well-known female voice coming from a floating skull can be a little disconcerting.
If you're interested in building your own talking head, McGurrin reveals his methods here.
If you start now, you might be ready in time for Halloween. Just think, a whole new way to scare trick-or-treaters.
LATEST VIDEO
WHERE TECHNOLOGY BECOMES ENTERTAINMENT