$3.99 Download Makes Arcade Fire #1
Until now the default price for an album download has been $9.99, with iTunes setting the standard for other music download stores. But a recent pricing experiment involving Arcade Fire and Amazon suggests that a lower price will turn more downloaders into paying customers.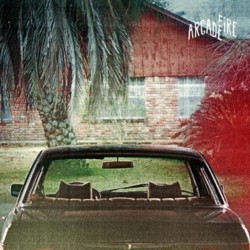 Arcade Fire released its new album The Suburbs on Amazon for $3.99, the cost of a mere four tracks with conventional pricing. This helped send the album to number one on the Billboard chart, which sources sales information from Nielsen SoundScan. It sold 156,000 copies, relegating the new Eminem album to number two.
The sales figures include both hard-copy CDs and downloads from all stores. The album also sold for $9.99 through iTunes and other online music stores. It is unknown what percentage of sales came specifically through Amazon and its low price. Consumers needed to act fast: At presstime the price of the album on Amazon had shot back up to $7.99.
Still, for record labels nervously eyeing declining music sales, this experiment suggests a way to reverse (or at least slow) their downward spiral. Many consumers will buy downloads if the price is right.
See The New York Times.
LATEST VIDEO
WHERE TECHNOLOGY BECOMES ENTERTAINMENT