2010 Top Picks of the Year
This might be my favorite tent in the annual Home Theater circus. The Home Theater Top Picks of the Year are the very best components we've reviewed over the past year in all the major categories. We also call out an overall Product of the Year and a Budget Pick of the Year. This year we see a terrific mix of emerging new technologies—3D and next-gen media servers are both represented—and stalwart audio brands that deliver high-end sound year in and year out amid the constant churn of technology.
To be eligible, all of the winners have made the grade as a Home Theater Top Pick, and the editorial staff and reviewers made the tough choices. So each of these components received a standout review, and our Test Bench measurements supported the nod. Our standards are the most rigorous in the industry, and these winners are truly deserving of applause. And a place in your home theater.—Editor, Shane Buettner
Best HDTV
Panasonic VIERA TC-P50VT25 Plasma 3D HDTV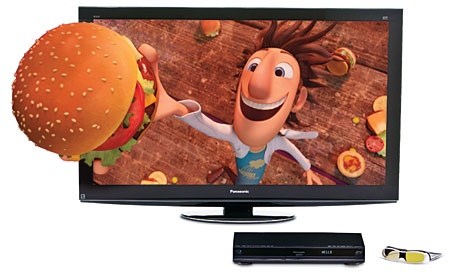 This Panasonic 3D HDTV offers all the strengths of plasma design, including flawless off-axis viewing and the best black level and shadow detail we've seen on a plasma set since Pioneer departed the display business. Add in great color and resolution, and you have a real value for the money.
$2,600, panasonic.com
Runner-Up
Sony BRAVIA XBR-52HX909 LCD 3D HDTV, $3,600
Best Speakers
The ultimate expression of Jim Thiel's decades in speaker design, the CS3.7 is one of the few truly great speakers on the market today. Loaded with proprietary technology from top to bottom, the sensational CS3.7 is both an instant classic and a lasting legacy for a legendary brand.

$18,790, thielaudio.com
Runner-Up
Bowers & Wilkins 805 Diamond Speaker System, $14,500
Honorable Mention
Definitive Technology Mythos XTR-50 On-Wall Speaker System, $3,912
Best A/V Receiver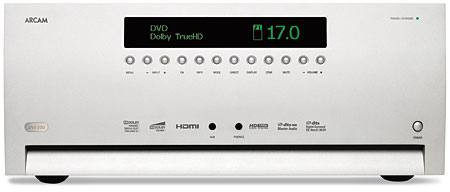 For sheer performance, Arcam's A/V receivers are second to none. This one is the slightly less powerful sibling of the AVR600 ($4,999). Note that the HDMI version is 1.3, so you'll have to give up 3D compatibility in favor of oceans of warm, clean power.

$3,499, arcam.co.uk
Runner-Up
Onkyo TX-SR608 A/V Receiver, $599
Best Projector
In the past few years, JVC has offered a string of video projector winners, and the DLA-HD950 is no exception. The competition this year was fierce, but with its outstanding color adjustments, fine resolution, the best black level and contrast ratio in the business, and genuine value, the JVC is a clear winner.

$8,000, jvc.com
Runner-Up
Epson PowerLite Home Cinema 6500 UB LCD Projector, $2,999
(replaced with PowerLite Home Cinema 8500 UB, $2,099)