100 Best Blu-Ray Discs Best Picture Quality Live Action
Best Picture Quality Live Action
Star Trek (2009)
(Paramount)
Holy lens flare, Batman! Director J.J. Abrams' (literally) flashy technique aside, this is spectacular imagery. The picture is so pristine and razor sharp that we were surprised when IMDb's stats didn't indicate digital video. It only has minor traces of grain, and the detail is sensational throughout. The blacks of space and in the interiors are infinite. Yet, every nuance near black is clearly revealed while maintaining superb high contrast. This is a high-definition showcase from beginning to end.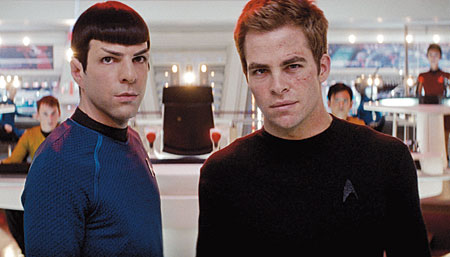 the Curious Case of Benjamin Button
(Criterion Collection)
Once you learn just how much of this David Fincher film is a construct, it's mind blowing. It's seamless, and it's convincing. More than anything, it looks as gorgeous as any high def we've seen. From beginning to end, this movie looks like evocative, moody photography. Of course it was shot on HD video. However the filmmakers did this, the result is a spectacular Blu-ray. Even if this is a different kind of triumph, it's movie magic at its finest.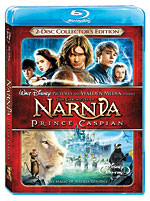 The Chronicles of Narnia Prince Caspian
(Disney)
The picture here is so pristine and razor sharp from corner to corner that it's hard to believe it's not digital video. This transfer provides a sensation of depth that few transfers can approach, and none that we've seen look better. Starting with the utterly right fleshtones, the colors are spot on. The image is not only gorgeous, it's utterly convincing in that freaky, "I can reach right into the screen" kind of way.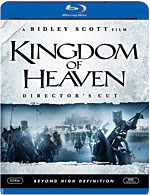 Kingdom of Heaven Director's Cut
(20th Century Fox)
The video quality on this glorious Blu-ray isn't immediately obvious. However, once you experience the challenges that director Ridley Scott gave to his cinematographer, including heavily shaded faces and shots that pan from near darkness to bright sunlight, it is. Few active directors are more creative than Scott in filling the widescreen frame, and this video transfer doesn't let him down. It also has a truly spectacular soundtrack.
Pirates of the Caribbean 3-Movie Collection
(Disney)
All of the discs in the Pirates trilogy are outstanding, offering high-def eye candy for every frame of run time. That says a lot since each movie is two-and-a-half-hours plus of mayhem on the high seas. Each movie has remarkable clarity and depth that's all the more stunning for how much dark imagery there is and how challenging it is to reproduce the moving seas and other densely layered details. Virtually flawless.
Baraka
(MPI)
The first Blu-ray release to feature an 8k scan from the original negatives delivers one of the most detail-rich visual experiences that the format has to offer. Baraka was shot on 70mm film, a rarity, and the results are staggering. Visually sumptuous, the photography spans the globe and covers 24 countries, each with its own rich character. The depth and definition are flooring throughout and make us yearn for Hollywood to return to large-format photography.
Speed Racer
(Warner Brothers)
The Wachowski Brothers' ode to the cheesy racer cartoon is the epitome of onscreen creative imagery. It has bizarre colors, a dizzying amount of three-dimensionality, and detail galore. The photography maintains the entire image in perfect focus. The majority of the film is CG. It's quite evident at times, but it's still a wonderland of pure visual splendor. Warner squeezed every nuance from the digital source and delivers a pristine image that assaults the senses. This is the definition of eye candy.
The International
(Sony Pictures)
You won't find a more natural, film-like transfer with this level of clarity, sharpness, and striking detail. The blacks, contrast, and balance are always superb, and the blacks are inky and rock solid. Some of the longer shots were shot in 70mm, and brother, does it show. It excels at revealing both small details and a large-scale sense of depth and dimensionality. This is as good as high-def film transfers get.
Zodiac Director's Cut
(Paramount)
HD digital video has taken some dramatic leaps forward, and this film is a striking example. Zodiac looks so natural and film-like that digital just doesn't seem like a possibility. The colors are intense, but they're not overwrought, and the disc offers superb detail and depth. You can feel the textures. Yet, there's a relaxed ease to the image that belies its origins. And hey, David Fincher's films have two Best Picture nods here. He knows something.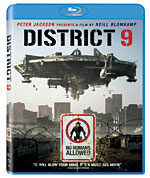 District 9
(Sony Pictures)
District 9's digital photography is stylized to look bright and flat like HDTV broadcast material, but it's still incredibly high in resolution. Even the nighttime photography is clean and noise free, which isn't always the case with digital. The blending of the 4k original digital photography with the CG is strikingly seamless. This transfer isn't meant to look pretty, but it still has extraordinary detail and clarity from edge to edge.