100 Best Blu-Ray Discs Best Concert/Music Video
Best Concert/Music Video
Nine Inch Nails Live: Beside You in Time
(Universal Music)
Nine Inch Nails' Blu-ray release of Beside You in Time was one of the first concerts to hit the format. The 24-track set features outstanding HD video and one of the best soundtracks to date. From the hard bass line of "Closer" to the explosive guitar riffs of "Head Like a Hole," this Blu-ray never lets up on dynamics. It puts you right in the middle of one of the best concerts of 2006.
Rush: Snakes and Arrows
(Universal Music)
Rush delivers an electric performance of their latest album Snakes and Arrows. They also perform an occasional classic track from their career that spans 30 years. The 1080i video footage was captured on 21 HD cameras with exceptional results. The DTS-HD Master Audio 5.1 track impressively places the viewer in the middle of the concert. Audiophiles, don't fret—it also has an uncompressed PCM stereo track if multichannel isn't your thing.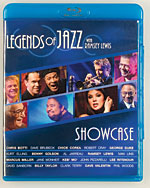 Legends of Jazz: Showcase
(WEA)
This terrific Blu-ray consists of highlights from a series of PBS broadcasts. Hosted by Ramsey Lewis (who also performs), Legends of Jazz brings together 13 live performances from jazz legends like Al Jarreau, Kurt Elling, Lee Ritenour, Chick Corea, Clark Terry, John Pizzarelli, Dave Brubeck, and more. It's recorded from the audience's perspective and presented in a stunning 1080i transfer with clean, non-gimmicky Dolby TrueHD multichannel sound.
k.d. lang with the BBC Concert Orchestra: Live in London
(Image Entertainment)
A good number of the tunes here are culled from 2004's Hymns of the 49th Parallel, lang's collection of covers from fellow Canadians like Neil Young, Joni Mitchell, and Leonard Cohen. The 1080i HD video and DTS-HD Master Audio are unequivocally excellent enough to land on this list, but lang's performance is the real star. This is an overwhelming experience. k.d. lang is at her emotionally shattering best in this 2008 concert, and the presentation is tops.
Talking Heads: Stop Making Sense
(Palm Pictures)
Stop Making Sense captures the Talking Heads at the peak of their peculiar but undeniable power as a band. Directed by Jonathan Demme (The Silence of the Lambs), this concert movie is focused entirely on the stage, and we're there with the band to an absolutely exhilarating degree. The music and the performance are timeless. Overall, Stop Making Sense lives and breathes with incredible energy that makes up for a solid but less than state-of-the-art Blu-ray presentation.
Where the Light Is: John Mayer Live in Los Angeles
(Sony Music)
This isn't so much a concert as it is a documentary that revolves around a live performance. The video was shot with 35mm cameras and has a cinematic approach. Its 24/96 Dolby TrueHD 5.1 soundtrack is a testament to high-resolution audio and captures every nuance of the performance. Interviews and behind-the-scenes footage with Mayer shed some personal light on the musician and his thoughts on his performances and the creative process.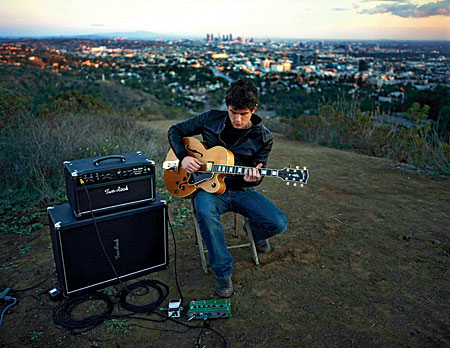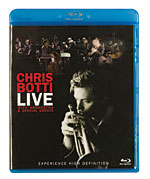 Chris Botti: Live with Orchestra & Special Guests
(Sony Music)
Shot live from the Wilshire Theatre in Los Angeles, California, in 2005. It includes guest appearances from Sting, Jill Scott, Paula Cole, Burt Bacharach, Gladys Knight, and others. As with most concert videos, the encode is 1080i, but the PCM 5.1 (24/96) audio is outstanding. It features crisp fidelity, ample midrange, and tight bass. The supplements cover orchestrating the concert, interviews with the band, and a one-on-one with Botti.
Queen: Rock Montreal & Live Aid
(Eagle Vision)
A concert movie shot on 35mm film, Queen: Rock Montreal is among the best concert movies yet made. The performance is that sensational, and the cinematic elements back it up. Freddie Mercury was one of the most electrifying performers that rock has ever seen. Live Aid is a supplement that's shot in more raw fashion in 1985. Overall, Rock Montreal's image quality and sound are spectacular; this is can't-miss home theater material.
Dave Matthews and Tim Reynolds: Live at Radio City
(Sony Music)
We can't deny this release's impact on the concert video genre for the Blu-ray format. It delivers pristine audio and video quality. It's also one of the first to bring true 24/96 surround sound to the format. The highly nuanced and incredibly dynamic song list shows why Blu-ray is a huge step forward for audio presentation. Few discs have ever thought of sounding this good, much less realized it. This disc sets the bar for all concert videos.
David Gilmour: Remember That Night
(Sony Music)
Gilmour's night at Royal Albert Hall shows cleaner backgrounds in HD, and the Dolby TrueHD 5.1 soundtrack is delicious. Material dips into Gilmour's latest solo album, but it also features generous helpings of Pink Floyd classics including "Echoes" and a healthy chunk of Dark Side of the Moon. Phil Manzanera helps out on guitar, while David Crosby and Graham Nash add lush background vocals. David Bowie even does two memorable star turns.