The 10 Best Soundbars to Buy Right Now
Home theater enthusiasts know that when it comes to performance there is no real substitute for an AV receiver connected to discrete speakers spread around the room. But soundbars, those popular standalone TV speaker systems, have been getting better and better with each passing year, and some very respectable options have been turning up in the premium category. At
Sound & Vision
, we're constantly on the hunt for soundbars (and now, soundbases on which you plant your TV) that perform better than the competition at various prices.
Here's our current list of the best you can buy, with recommendations under $500, from $500 to $1,000, and above $1,000. For the full review (where available), click on the title of each product.—Rob Sabin
S&V's TOP SOUNDBAR PICKS $500 OR LESS
Vizio S5430w-C2 Soundbar System: $300 (currently selling for $250 on Vizio.com)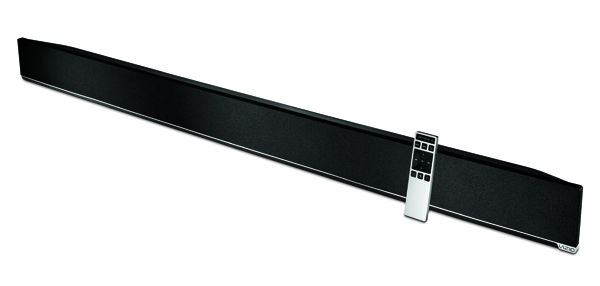 Summary: Although its recent Sound Stand was a disappointment, Vizio has consistently delivered surprisingly good soundbars at budget prices. The 3-channel S5430w-C2 comes highly recommended for the budget shopper. At 54 inches wide, it's intended for sets with screens 60-inches or larger and has the advantage of being self-contained—given its size, it can produce decent bass without a subwoofer. Vizio's 2.1-channel S4221w-C4 (not shown) looks almost identical to the S5430, but comes in a shorter 42-inch width and includes a stand-alone subwoofer.
Plus: Three-channel soundbar • Impressive soundstage width • Excellent price/performance ratio
Minus: May block your TV's remote sensor • No supplied subwoofer