'Game of Thrones' Season 7 Available for Download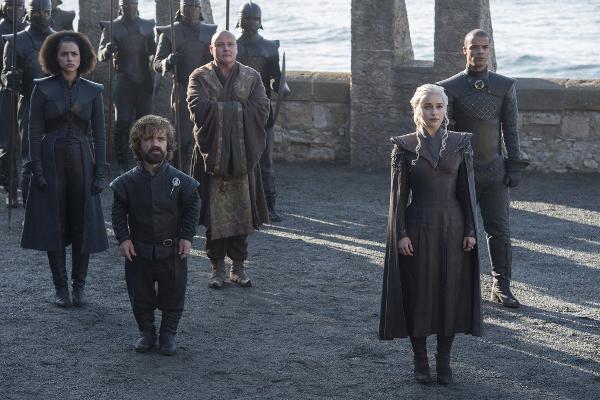 While fans of HBO's
Game of Thrones
will have to wait until December 12 to get
Game of Thrones: The Complete Seventh Season
on Blu-ray or DVD, the full season is now available for download on iTunes and Google Play for $26.99 in HD or $19.99 in SD.
The Complete Seventh Season download includes a new Creating the North and Beyond featurette that takes fans behind the scenes of Jon Snow's epic trek north of The Wall and his latest battle with the Night King's army.
The latest season featured the most-watched premiere and finale episodes in HBO history, and the series remains the most-awarded drama series in Emmy history, with 109 nominations to date and winning the 2015 and 2016 trophy for Best Drama Series.
The Blu-ray and DVD sets, which become available December 12, will be packed with new bonus content, including audio commentaries on every episode, two new behind-the-scenes featurettes, and, for a limited time, a bonus disc containing Conquest & Rebellion: An Animated History of the Seven Kingdoms, a 45-minute, never-before-seen extension of the Clio Award-winning History & Lore features included on previous individual Blu-ray season releases. Narrated by some of the series' biggest stars including Nikolaj Coster-Waldau (Jaime Lannister) and Sophie Turner (Sansa Stark), the companion piece to season 7 reveals the fascinating story of how the world of Westeros as we know it came to be — including what happened the last time a Targaryen invaded the realm.
Content exclusive to the Blu-ray will include in-episode guides that provide background information about characters and locations onscreen plus seven new animated pieces that give the history and background of notable season 7 locations and storylines including The Dragonpit, Highgarden, Prophecies of the Known World, the Rains of Castamere, and more, all narrated by cast members.