'The Americans' Season 5 Slated for Digital…and DVD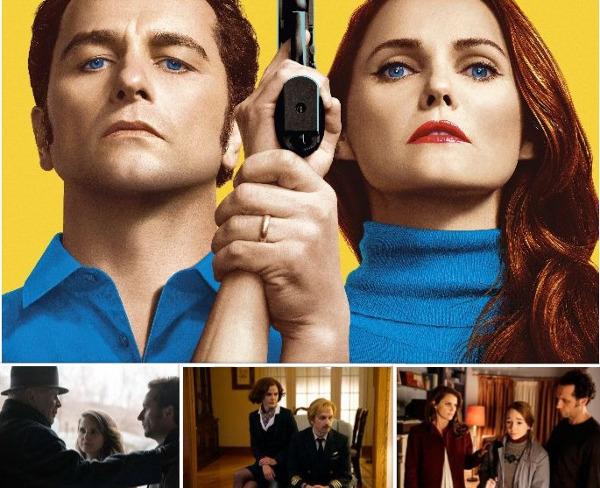 As the hit TV Series,
The Americans
, heads into its sixth season, Fox has announced that the fifth season of the KGB espionage thriller is being readied for release on digital and DVD. No word on Blu-ray yet.
The first of the season's 13 episodes will be available for HD digital download on March 6, followed by Episode 2 on March 13, Episode 3 on March 20, and Episode 4 plus the four-disc DVD set on March 27 — the day before Season 6 kicks off on the FX Network.
Episodes 5 and beyond are slated for weekly HD digital release starting April 3 and running through May 29 when season's grand finale becomes available.
In Season 5, danger, disillusionment, and betrayal reach an all-time high as undercover KGB agents Philip and Elizabeth Jennings (Matthew Rhys and Keri Russell) unwavering dedication to their work exacts a higher degree of personal cost than ever before as their daughter Paige (Holly Taylor) realizes she will never have a normal life. Meanwhile, as Cold War tensions escalate, Philip and Elizabeth are suspicious of neighbor Stan's (Noah Emmerich) new romance and they become acutely aware of the vast disparity between American abundance and Russian scarcity.
Season 5 has earned a stellar 95 percent rating on Rotten Tomatoes with an average rating of 9.08 out of 10 and an average episode score of 98 percent based on 37 reviews. The Rotten Tomatoes Critics Consensus on Season 5: "In its penultimate season, The Americans brings long-simmering storylines to a boil while heightening the spy-thriller stakes and deepening the domestic drama — all brought vividly to life by superb performances from its veteran cast."
When Blu-ray will enter the mix is unknown at the moment but we suspect the studio is simply doing everything it can to milk the digital and DVD releases before offering up Blu-ray.
Total running time of Season 5 of the The Americans (13 episodes plus extras) is 585 minutes on DVD and includes deleted scenes and a gag reel.