Richard Gray Introduces IP-Addressable Power Management System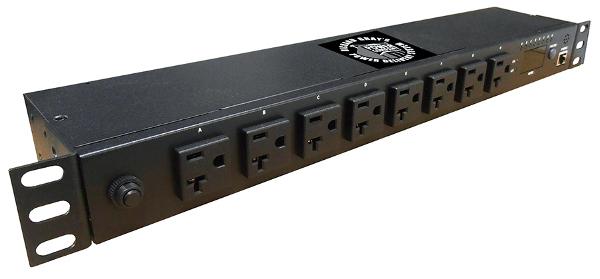 Richard Gray's Power Company (RGPC), a US-based manufacturer of AC power and communications network infrastructure protection and enhancement products, today introduced the IPAC-8 Remote IP Power Management System.
The first of its kind for RGPC, the IPAC-8 ($1,000) features on/off remote IP control of eight AC power outlets and local monitoring via an RMS current meter display that provides a quick visual indication of the electrical load, reducing the risk of overloads and tripped breakers.
On/off sequences can be defined and power can be remotely monitored via the Web using supplied software. The system also supports user-defined alarm thresholds for warning and overload; event alerts can be delivered via email, network traps, or audible alarm.
The IPAC-8 is said to be easy to install, requiring no additional mounting hardware, and is backed by a three-year warranty.
LATEST VIDEO
WHERE TECHNOLOGY BECOMES ENTERTAINMENT