ZZ Top: That Little Ol' Band From Texas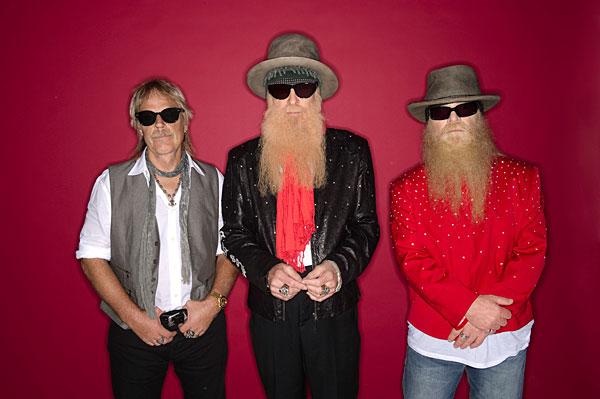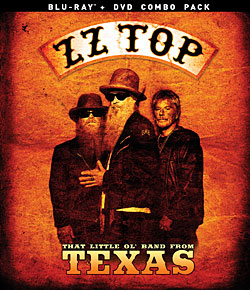 That Little Ol' Band From Texas blends primo historical footage and more current testimonials from the likes of Billy Bob Thornton alongside contemporary interviews with the tres hombres themselves—namely, guitarist/vocalist Billy F. Gibbons, bassist/vocalist Dusty Hill, and drummer Frank Beard (the only one of them without a beard, of course). A gaggle of gutbucket jams shot in historic Gruene Hall in New Braunfels, Texas are interspersed throughout the narrative. These choice cuts find ZZ Top mostly performing in a pre-pandemic, properly social-distanced triangular configuration, perfectly illuminating them as the instinctive seasoned performers they are. Director Sam Dunn makes damn sure we see all the proper earth-toned grit of it too, with the inherent baked-in textures, lived-in grain, and finely polished sheens on the band's custom gear adding the appropriate visual slurry.
The understated, ambience-driven surround mix amply shows ZZ Top are more sophisticated than one might expect. Note how "La Grange" instantly gearshifts from a light trot into a full-on gallop, in turn illuminating some of the secret hot sauce for how three men can sound like a sky full of thunder unleashed. (Have mercy!) At one point, Gibbons reveals the impetus for the electronic manipulation of his gnarled lead vocal on "Manic Mechanic," the spunky prog-punk kissing cousin from 1979's Degüello. (It also happens to be one of my own personal Top 5 favorite tracks in the entire ZZ Top canon.) When he heard a hidden guest's distorted voice on Phil Donahue's talk show, Gibbons charged engineer Terry Manning with rigging the exact same effect for him, resulting in one clever vocal pitstop.
Extras clock in at almost 35 minutes' worth of complete performances culled from both late manager Bill Ham's estate archives and the Gruene Hall gig that were merely excerpted in the main film. This is a much better way to experience the groove-driven magic that only six decades of onstage interplay can bring. (See the swaggering charm of "Brown Sugar," for starters.) ZZ Top's got legs for decades, and they know how to use them.
BLU-RAY
Studio: Eagle Vision/UMG, 2019
Aspect Ratio: 1.78:1
Audio Format: DTS-HD Master Audio 5.1
Length: 125 mins.
Director: Sam Dunn
Starring: Billy F. Gibbons, Dusty Hill, Frank Beard, Billy Bob Thornton, Steve Miller, Joshua Homme, Dan Auerbach
ZZ Top ain't been nicknamed That Little Ol' Band From Texas for nothing, you know. But just in case you don't, please bear witness to this highly informative 2019 Banger Films documentary, which delves Rio Grande-deep into the true origins of this tight-knit blues 'n' boogie trio. (Incidentally, said trio also happens to comprise the longest-running unchanged lineup in rock history—51 years and counting, as of presstime.)