Zvox Launches $300 Dialogue-Boosting Soundbar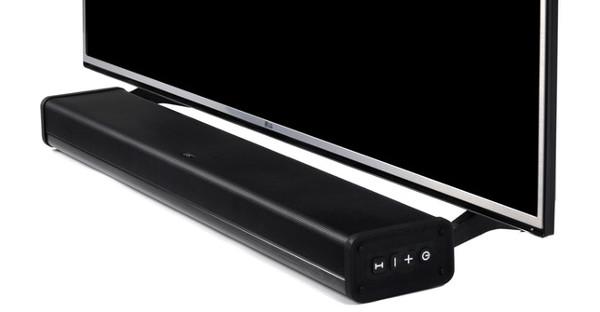 Zvox has successfully funded a new soundbar on Kickstarter that will offer the company's AccuVoice technology for $300.
With 57 backers and 27 days to go, Zvox exceeded its $10,000 funding goal less than a week after the campaign was launched on June 7. The SB380 will be the least expensive soundbar to offer the company's dialogue-enhancing AccuVoice feature when it becomes available in July.
The soundbar can be preordered for $195, a savings of $105 off the retail price. As of this writing, only 24 spots were left for this "early backer" deal. The company is also offering other less aggressive discounts as well a top $220 discount to backers who pledge $380 for two soundbars.
A slightly scaled-back version of Zvox's SB400 ($320), the SB380 also features three 2-inch full-range speakers and a powered 4-inch woofer in an aluminum enclosure but has one less input and lacks Bluetooth streaming. The self-contained system is rated to play down to 45 Hz and offers PhaseCue virtual surround sound and output leveling.
Described as ideal for TVs with screens up to 65 inches, the soundbar measures 35.5 x 5.7 x 3.3 inches and weighs just under 10 pounds.
"While looking for ways to cut costs on our critically acclaimed soundbar system without negatively impacting performance, we surveyed our customers and found that Bluetooth has become an unnecessary feature for most home theater users," said CEO Tom Hannaher. "With Spotify and Pandora apps built into many TVs, streaming devices, and Blu-ray players, there is no longer a demand for music streaming from phones to TV sound systems. By eliminating Bluetooth and using a smaller but highly efficient digital amp, we were able to curb our costs."
Funds raised on Kickstarter will be used to promote a direct-to-consumer marketing campaign for the SB380, which will be available on zvox.com and Amazon. The product is covered by a 60-day money-back guarantee.
For more information visit: zvox.com.
LATEST VIDEO