Zeroing In on Cord Cutters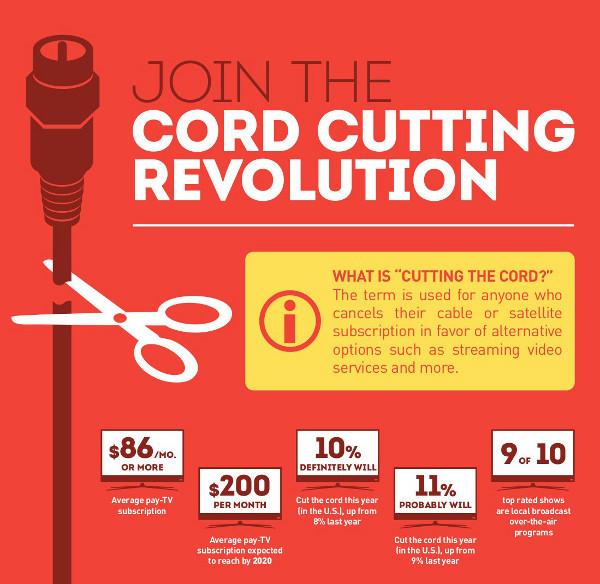 A recent survey by Morgan Stanley found that one in 10 pay-TV subscribers have definite plans to "cut the cord" sometime in 2014 year, reinforcing something most of us already know: Americans are getting fed up with the ever-escalating cost of cable and satellite TV subscription packages and seeking alternate ways to watch their favorite shows.
Winegard, which has been making TV antennas for 60 years, examines the cord cutting phenomenon in the infographic below. In addition to providing facts and figures, it shows would-be cord cutters how to get programming without a cable or satellite subscription and offers up a down-and-dirty tutorial on how to choose the right antenna for your location.
LATEST VIDEO
WHERE TECHNOLOGY BECOMES ENTERTAINMENT