Is Your TV Ready for the Big Game?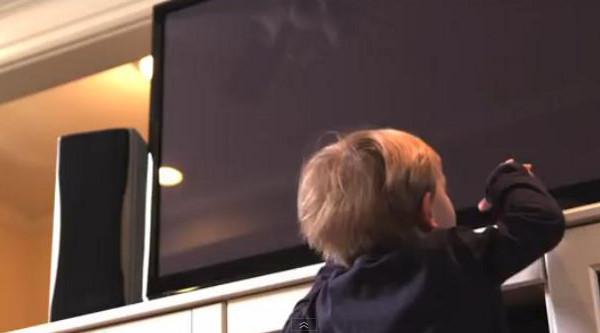 Everyone knows Valentines Day is a week from Saturday but did you know this Saturday—the day before the Super Bowl—is National TV Safety Day?
As the country gets ready for the big game, Safe Kids Worldwide and the Consumer Technology Association (CTA) have a launched a campaign to call attention to a shocking statistic: Every three weeks in the United States, a child dies from a TV tipping over, which can fall from an average-size dresser with an impact force of up to 12,000 pounds, according to the Consumer Protection Safety Commission. About half (47 percent) of TV and furniture tip-over incidents happen in a bedroom and children under age 5 are at the highest risk, accounting for most TV tip-over injuries.
Parents and caregivers are urged to do a quick check of their home to make sure all TVs—even old sets in secondary spaces—are safely secured and properly placed. Heavy CRT, or tube, televisions placed on dressers or high furniture can (and do) tip over and cause serious injuries, even death, if a child climbs onto the furniture.
To reduce the risk of tip-overs, families are encouraged to...
1. Create a safety game plan and install anti-tip devices when new TVs are brought home
2. Place boxy tube TVs on low, stable pieces of furniture appropriate for their size and weight
3. Mount flat-panel televisions on the wall or, if that's not possible, secure the TV with a mount certified by an independent lab such as UL, CSA, or ETL
4. Remove and recycle unwanted or unused TVs from the home; go to GreenerGadgets.org for a list of recycling options near you.
Even though TVs have evolved to thinner, lighter, flat panel displays, a new CTA survey reveals that a third of U.S. households still have at least one heavy tube-type CRT TV.
"Most of the TV tip-over incidents that have been brought to our attention involve those older, box-style TVs," said Kate Carr, president and CEO of Safe Kids Worldwide. "Take a close look at the TVs in your home. If your heavy, old-style TV has outlived its usefulness, consider recycling it. Your home will be safer for it."
Learn more about TV safety here.
For tips on how and where to recycle old TVs watch this video: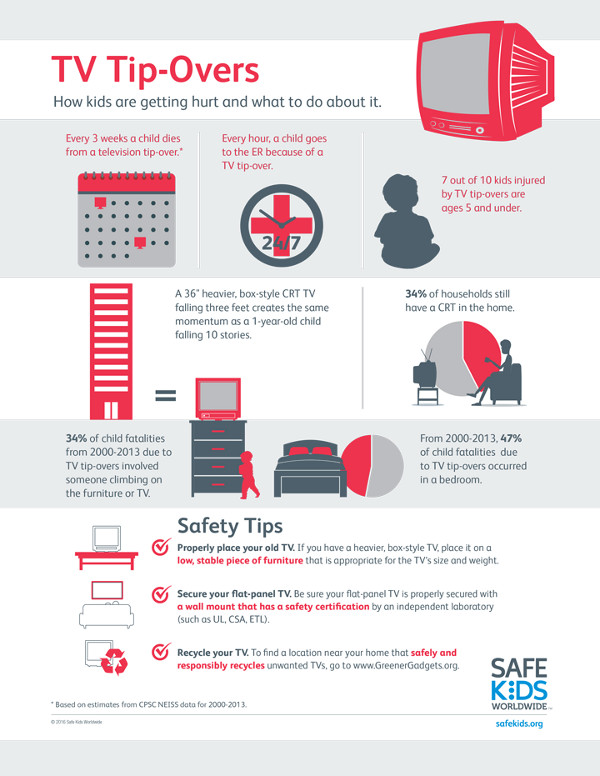 LATEST VIDEO