Your Budget AirPlay Companion: iHome's iW2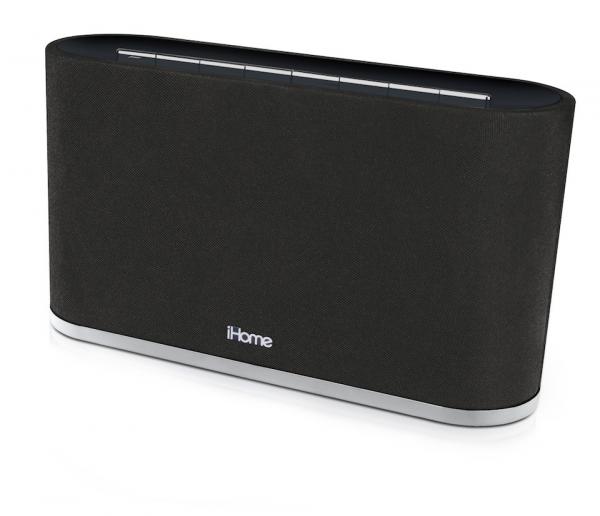 As our own Geoffrey Morrison pointed out earlier this week, a lot of AirPlay-enabled speakers are expensive enough that they're bound to get you thinking about building your own system around a cheaper device like an AirPort Express. But iHome (whose relatively affordable iW1 we looked at last year) has just introduced an even more inexpensive model - the $199 iW2.
Functionality seems to be more-or-less identical to the iW1, save for the fact that the iW1 is rooted in place - without its bigger sibling's rechargeable battery you'll have to remain plugged in (but the same can be said for plenty of $599 boxes). Based on our experience with the iW1, you probably won't be able to rock a party with the iW2, but you should get solid performance within reasonable limits. Psychoacoustic enhancements (courtesy of SRS here; Bongiovi's DPS did the job on the iW1) should do the heavy lifting of filling in the frequency-domain blanks.
The iW2 should make its way to store shelves by April 1, so you won't have to wait long for what appears to be the least expensive standalone AirPlay speaker.
WHERE TECHNOLOGY BECOMES ENTERTAINMENT