You Get What You Pay For
Who doesn't love a bargain? But, how can you really tell what you're getting? Remember when generic products were all the craze? You would buy a box of chocolate chip cookies, and the cookies would have like one scrawny "chocolate-flavored" chip in it. Not such a bargain, right? Gimme a real cookie, with real chocolate chips.
The Home Theater Specialists of America are warning of the same thing in the HDTV market. The HTSA folks are in the business of selling home theaters, so take this with a grain of salt.  According to their PR director, cheap no-name TVs are cheap because they remove features and advanced technology, reducing performance and reliability. They use lower quality processors, lower resolution displays, and useless warranties.
Not such a bargain after all, right?
Now, there is a problem with his comments . . .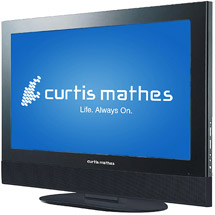 Sure, a slow processor sucks all around, but he also slams 720 HDTVs. In some display sizes, that's okay. In fact, I challenge you to find a 37-inch, 1080p plasma. If you do, let me know. That's on my shopping list.
His claims about problem warranties is completely, well, warranted. Some manufacturers might force you to pay return shipping, which could be quite expensive.
These days, with prices dropping for the holidays, you might want to stick to known brands.  In TVs and cookies. —Leslie Shapiro

LATEST VIDEO
WHERE TECHNOLOGY BECOMES ENTERTAINMENT