The Xbox 360 The Xbox 360 Games
Here's our take on all of the Xbox 360 software we could get our hands on!
Check out our review of the console here
Perfect Dark Zero (Microsoft) Flash back to a time when Joanna Dark was just starting out, and everything in her world was shiny and new: These environments are rendered with immaculate detail that would have been impossible a generation ago, and the audio helps raise the experience to the level of a super-slick spy movie. www.perfectdarkzero.com
Project Gotham Racing 3 (Microsoft) Years ago, I watched a new football title from across a large room and thought it was a live sports broadcast. Now I've watched PGR3 from three feet away on an HDTV, and I mistook it for actual race video, with nigh-photorealistic depictions of many well-known cities and a vast array of sweet autos.
Kameo: Elements of Power (Microsoft) Visually breathtaking from start to finish, this beautifully designed fantasy adventure is bursting with sumptuous colors across some imaginative, well-realized locales, further enlivened by clever audio. This is also one of the least intimidating games available at launch. www.kameo.com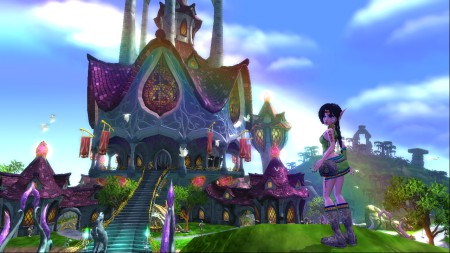 Peter Jackson's King Kong (Ubisoft) The next-generation graphics are an ideal match for the digitally animated title character and his many exotic Skull Island pals. And, if you become separated from your group in all the running and screaming, the discrete channels can help you locate them again.
Check out our XBox and PS2 review here
www.kingkonggame.com
Condemned: Criminal Origins (Sega) Perhaps never before has a horror survival game gone to as great technical lengths to depict its violence with such fine distinction. Along with the deft use of light and shadow, with some scenes in eerie near-total blackness, and often with the in-game sound as our only guide, the presentation makes for a terrifying ride.
Quake 4 (Activision) For fans of first-person shooters, this is the best multiplayer title available at launch. With death likely around every corner, the tension and excitement are definitely cranked up a notch by the highly realistic lighting effects and killer audio, including distinct, always-bracing weapon sounds. www.quake4game.com
Tony Hawk's American Wasteland (Activision) A single sprawling, free-roaming Los Angeles means no loading time as we skate our way to bigger and better stunts, and the level of detail is simply astonishing, driven by a kicking soundtrack. Plus, when you're grabbing some big air and pulling off a particularly wicked move, you'll definitely appreciate that new 360 controller. www.th-american-wasteland.com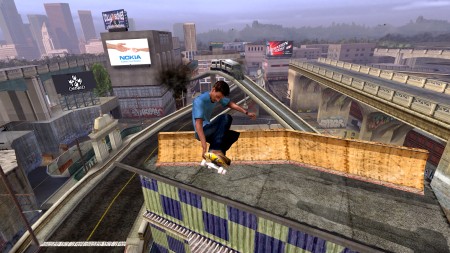 Gun (Activision) The "old-west third-person shooter" is still a young genre, but Gun is a truly enthralling game thanks to a story by Hollywood screenwriter Randall Jahnson and a star-studded voice cast. Lighting and textures are somewhat improved over the previously released Xbox version. www.gunthegame.com
Call of Duty 2 (Activision) One of the reasons the film Saving Private Ryan succeeded was its you-are-there realism, which Activision has captured here with the gut-clenching surrounds and bone-jarring bass, as well as with the highly accurate depictions of the soldiers, the weapons, and the battlegrounds of World War II. And all of this is rendered in addition to a very crafty virtual enemy. www.callofduty.com
Check out our review of the PC version here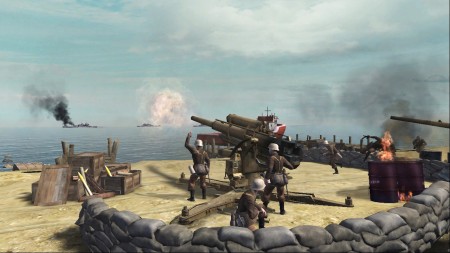 Must-Have Accessories

Logitech Harmony Advanced Universal Remote for Xbox 360 Far more elaborate than the in-box media remote, this latest Harmony arrives pre-programmed for full 360 control and is customizable for all the rest of your gear via USB, an Internet connection, and the oh-so-simple setup wizard. The LCD screen and cool green glow are obliging and sexy—always a winning combination. Want to harness the full multimedia capabilities of your Xbox 360? You need this remote.
$130 www.logitech.com
Monster Cable GameLink 360 Cables & Kits A great alternative for those who want HD quality right now using an existing computer monitor instead of a new HDTV, the GameLink 360 VGA A/V Cable also supports a digital optical audio cable, though it's not included. (You get an integrated analog stereo instead.) Their Component Video & Fiber Optic Audio A/V Kit meanwhile upgrades Microsoft's supplied 360 wiring, with a tight-fitting digital optical cable right in the box.
VGA A/V Cable $60 Component Video & Fiber Optic Audio A/V Kit $70 www.monstercable.com