The World's Cheapest Speaker Page 4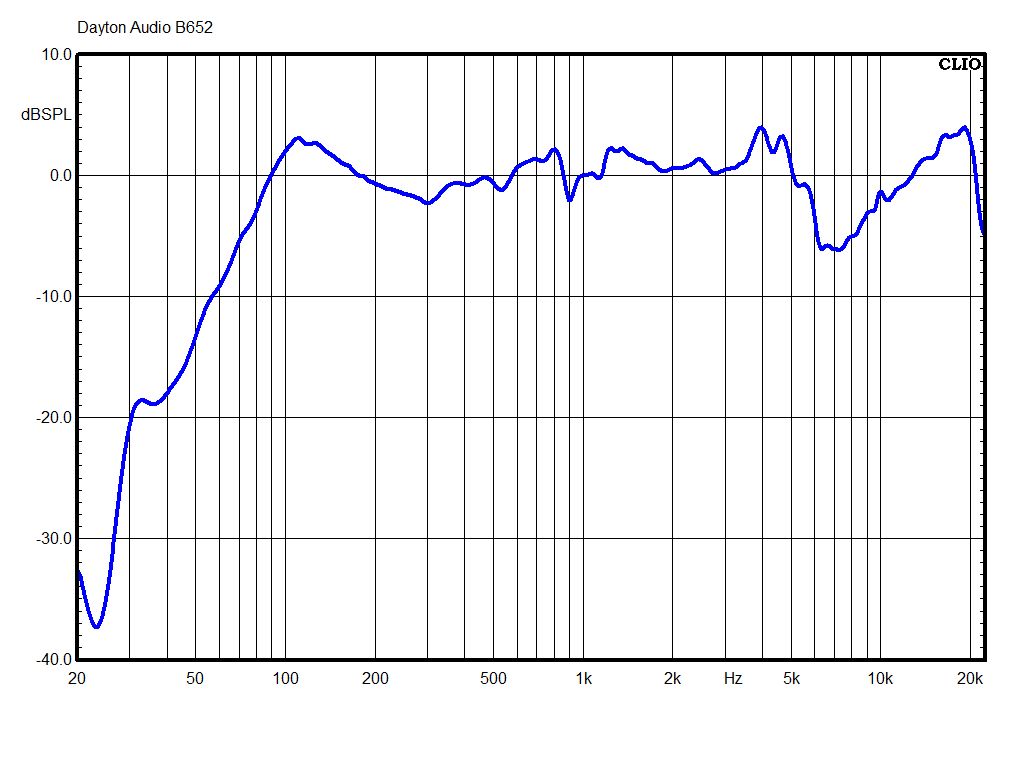 The B652 even measures OK. I got +/-5.1 dB from 78 Hz to 20 kHz out of it (as you can see in the frequency response chart, which shows averaged response from 0 to 30 degrees off-axis), and not-at-all bad 80 dB bass output at 50 Hz. Off-axis response is actually even smoother than the on-axis response because those peaks at 4 kHz and 20 kHz are tamped down a bit. Sensitivity is just fine at 87 dB/1 watt/1 meter, and the impedance measures 4.1 ohms minimum and 6 ohms nominal.
Maybe the B652 isn't something I'd want to sit and listen to intently for hour after hour, but as a bedroom speaker, garage speaker, ski condo speaker, dorm room speaker, Himalayan shack speaker or beat-up 1970s hippie RV speaker, it more than gets the job done. How they could possibly build something this decent-sounding and decent-looking and ship it halfway around the world to my doorstep is beyond my comprehension. I probably don't want to know.
LATEST VIDEO
WHERE TECHNOLOGY BECOMES ENTERTAINMENT