Mark Levinson on Daniel Hertz: One More Time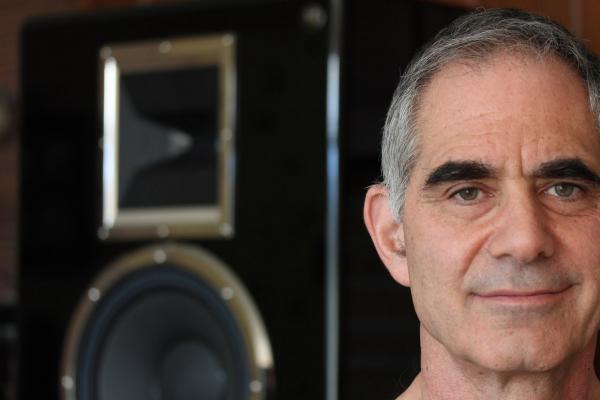 The name Mark Levinson is familiar even to those who couldn't care less about audio. It's been mentioned in numerous Lexus commercials, because Mark Levinson audio systems are an option in the higher-end models. Audio enthusiasts know Levinson as the founder of the company that still bears his name, and that 40 years later still makes some of world's finest audio electronics, although under different ownership.
Levinson has been a prominent figure in the audio biz since 1972, but he's been fairly low-key for the last 10 years. Now he's coming back with what he says will be his last audio company and his last audio system. A couple of weeks ago, I got to be one of the first in the U.S. to give it a lengthy audition.
The new audio company is called Daniel Hertz. If that name has a familiar ring, it's because of the 19th-century physicist Heinrich Hertz, who first confirmed the existence of electromagnetic waves and for whom the unit for cycles per second is named. But Levinson isn't just borrowing a famous-sounding moniker. "He was my great uncle," Levinson told me. "Hertz is my mother's maiden name, and Daniel is my father's name."
Daniel Hertz products are for the most part made at the company's headquarters in Neuchâtel, Switzerland. The exceptions are the speaker cabinets, which are made by the Petrof piano factory in the Czech Republic.
Prospective customers will be able to audition the products in showrooms the company is setting up in New York City and San Francisco, as well as in cities in Asia and Europe. Levinson said he may work with independent audio dealers in the future.
The core concept
The Daniel Hertz line comprises three speaker configurations, one preamp, and one monoblock amplifier. There's no esoteric engineering here; the focus is on time-proven technologies.
"When I started in the audio business, Paul Klipsch [the literally legendary founder of Klipsch Speakers] asked me, 'Young man, have you read the 1936 papers from Bell Labs?'" Levinson remembered. "I hadn't, so he sent them to me. Of great importance in these papers is the subject of efficiency in loudspeakers. So I decided to explore high-efficiency transducers."
Levinson then explained that when you put power into a speaker, you get two things out of it: sound and heat. He feels that considerable fidelity is lost when much of an amplifier's power is wasted by generating heat in a speaker's voice coil. Thus, Daniel Hertz speakers are all designed to deliver 100 dB sound pressure level at 1 meter with just 1 watt of power. As a result, they require only about 6% as much power as a typical speaker.
Obviously, most speaker designers don't feel efficiency is all that important, especially when powerful amplifiers are so readily available. But there's no denying that Paul Klipsch would have agreed with Levinson on this point; the Klipsch brand has always been known for high efficiency.
Daniel Hertz speakers are available in three configurations: the massive, 330-pound flagship M1 tower speaker; the M2/M3 satellite/subwoofer system; and the M7, a midsized full-range speaker. All configurations share the same horn tweeter and 12-inch midrange/woofer. The M1 tower and the M3 subwoofer add an 18-inch woofer.
Because these speakers consume only a few dozen milliwatts at normal listening levels, the M5 amplifier is engineered specifically to sound great in such lower power ranges. (As you can see in distortion-vs.-power output measurement curves, many amplifiers produce fairly high distortion and noise at very low power levels.) Yet the amplifier's maximum output is rated at 200 watts into 8 ohms, which Levinson says allows the company's speakers to hit 126 dB SPL. Each amp has a built-in 80 Hz, 18 dB/octave filter that can be set to high-pass, low-pass, or bypass; this filter is used to create the crossover for the 18-inch woofer. Levinson said the amp is biased so that it runs in Class A at levels up to about 118 dB SPL, and in Class B above that.
The M6 preamp looks as simple as a preamp can. There's nothing there but an input selector, gain and power switches, and the smoothest-turning volume control I've ever encountered. There is one concession to modernity, though: an integral digital-to-analog converter with USB input.