In the Mix: What Makes a DJ Headphone?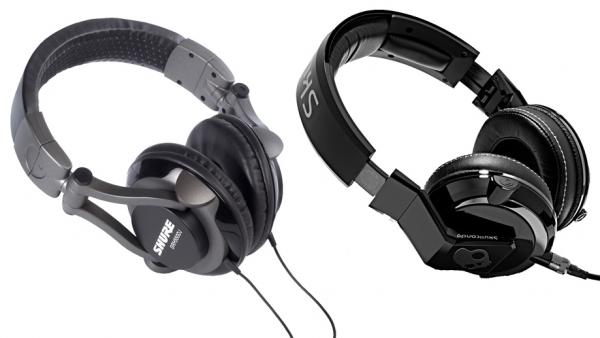 Today we take a look at some more fallout from the personal listening explosion, with an assist from the vinyl revival and the continuing rise of electronic music. Visit a headphone retailer these days, you'll find a lot of models meant, supposedly, for the professional DJ - or at least meant to make the casual listener look like they might be the sort of person who spends a lot of time at the decks.
But take a look at just what's on the market, and you'll find incredible variation in what exactly constitutes a DJ model - the offerings range from lightweight, stripped-down portables with little in the way of features all the way on up to overbuilt earspeakers with a host of accessories, modular cables, and everything including the kitchen sink.
So what exactly is a DJ headphone, after all? And what should it offer to make it truly useful to those who spin? We got a couple of recent offerings into the office, and we took the opportunity to muse on the features and sound quality considerations that go into making a good set of DJ cans.
For an additional audiophile perspective I called on Popular Photography technical editor Philip Ryan (who, before he decided to focus his energies on cameras, spent many years as a reviewer of audio gear), and as a representative of the DJ trade we brought in our friend Brett Cleaver, who performs and records as DJ Clever (he's also a longtime employee of NYC's pioneering Breakbeat Science store and label, and currently runs the dubstep-focused Offshore Recordings label).
On to the phones. . .