Urbanears Plattan and House of Marley Positive Vibration: The $59 Headphone Roundup, Part 3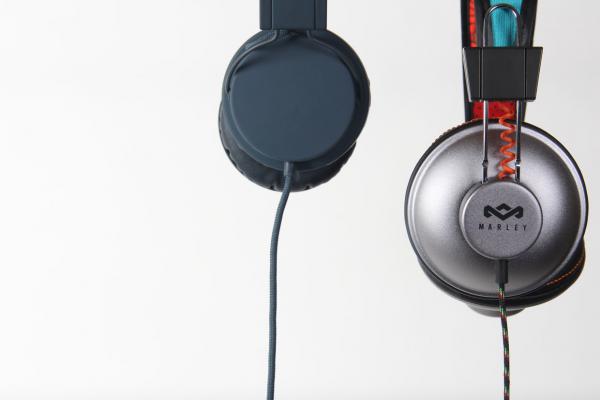 So far, Sound+Vision's search for a great $59 headphone has come up with a couple of models we can conditionally recommend, but nothing we would just tell our friends and family members to go buy. Fortunately, we've saved the best for last.
On Monday, we checked out the Skullcandy Hesh 2.0 and the Beyerdynamic DTX 300 p — pretty good 'phones for the right person, but not products we can recommend without mentioning a lot of "ifs." On Wednesday, we auditioned the Philips CitiScape Metro and the AudioTechnica ATH-RE70 Retro-Face, neither of which won over more than one of our panelists. Today, we wrap up with the Urbanears Plattan and the House of Marley Positive Vibration.
As before, the Plattan and the Positive Vibration faced a panel consisting of me, L.A. voice actress Lauren Dragan, and Howard and Joe Rodgers of Rogersound Labs (RSL). I taped over all the logos on the headphones, so Lauren, Howard, and Joe wouldn't know what brands or models they were hearing. I then ran a full set of measurements on each set of headphones.
Small spoiler alert: I think you're going to find something you like here.
WHERE TECHNOLOGY BECOMES ENTERTAINMENT