Wolf Totem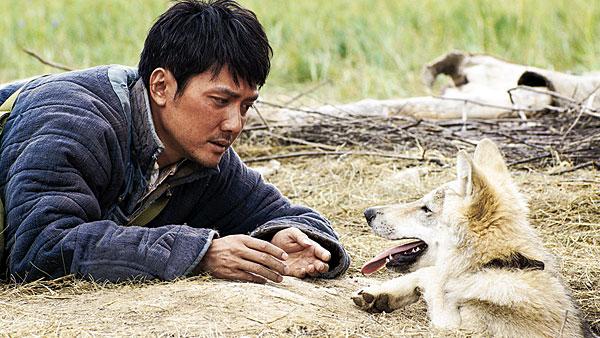 Set during China's Cultural Revolution of 1969, Wolf Totem is an environmentalist tale that follows Beijing student Chen Zhen (Shaofeng Feng), who is assigned to China's Inner Mongolia Autonomous Region to teach its nomadic shepherd population. Instead, Zhen becomes attached to the land, its people, and the balance between them and their most feared enemy, the wolves. He also becomes attached to a wolf cub he saves and raises in secret as he learns how the government's new policies of expansion threaten the harmony the shepherds have found between themselves and the wolves for centuries.
Annaud's film is not one for subtlety in its message. You know immediately that Wolf Totem is an allegory on the ills of modernity and the lack of humanity's care for the environment. That said, the film is saved in no small part by what is some of the most stunning cinematography to grace the screen in 2015, courtesy of Jean-Marie Dreujou.
Wolf Totem is a native 3D production shot on the Red Epic and Arri Alexa. The Blu-ray, in AVC 1080p from Sony, is an extraordinary transfer that will be an instant reference showpiece. We are given marvelous colors, nuanced shadow details, crisp textures, and a clear overall image with a very cinematic appeal. 3D looks natural, with no gimmicky effects, just strong depth of field.
We get the original Mandarin soundtrack in DTS-HD Master Audio 5.1 accompanied by English subtitles. The track is on par with the quality of the video, providing natural dynamics that immerse you in the sounds of Northern Mongolia. You'll be placed in the middle of windswept grasslands as breezes blow through the surround channels, the howls of the wolves bellow throughout the soundstage, and horses gallop around you.
Extras are brief, including only a few EPK-style featurettes that offer a lot of behind-the-scenes production footage. Highlights include "The Director's Adventure," in which Annaud, wolf trainer Michael Miliotti, and others talk about working with the animals in Wolf Totem, and "The Nature of the Wolf," an 11- minute featurette with the cast and crew exploring the work on the film with the Mongolian wolves.
Blu-Ray 3D
Studio: Sony, 2015
Aspect Ratio: 2.40:1
Audio Format: DTS-HD Master Audio 5.1
Length: 122 mins.
MPAA Rating: PG-13
Director: Jean-Jacques Annaud
Starring: Shaofeng Feng, Shawn Dou, Ankhnyam Rachaa
After he and his film Seven Years in Tibet (1997) were banned from China, director Jean-Jacques Annaud returns to the country for his visually stunning Wolf Totem, an adaptation of Jiang Rong's semi-autobiographical novel.