Warner Goes for BD and DVD Combos
All new theatrical titles from Warner Home Video will include both Blu-ray discs and DVDs in a single Combo Pack. The packages will also include Digital Copy, which allows the content to be bumped to various devices.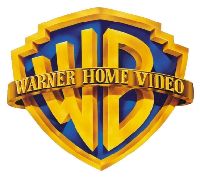 In addition, Warner will release Blu-ray Double Features which include two BDs of different movies. Initial titles will include Analyze This with Analyze That, Dirty Harry with Magnum Force, and Presumed Innocent with Frantic. The sets will retail for $24.98.
The news comes on the heels of another Warner Blu-ray move, the DVD2Blu program, which allows consumers who previously bought DVD versions to receive Blu-ray versions by sending in proof of purchase plus $7.95 per disc.
Both of the new programs will begin in the first quarter of 2010. See press release on Combo Packs and Double Features.
WHERE TECHNOLOGY BECOMES ENTERTAINMENT