VR Projector Nabs "Best Gaming" Award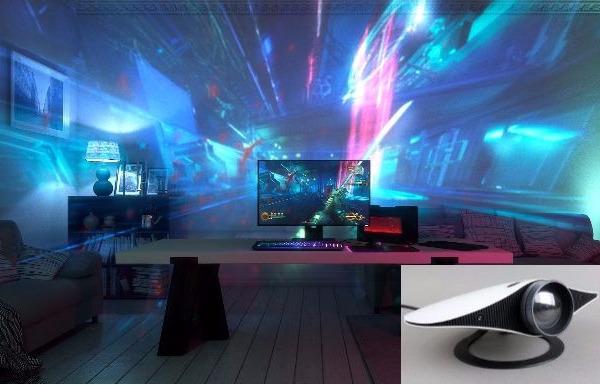 San Francisco-based Razer's Project Ariana virtual reality projector took "Best Gaming" honors at CES 2017, marking the seventh consecutive time the company has been recognized with an annual "Best of CES" award.
The prototype projector "takes environmental information from within a videogame and intelligently projects it around a room, virtually engulfing a player in real-time action previously reserved for on-screen entertainment only," according to the company.
"We see Project Ariana as the future of gaming immersion and a great showcase of what our Razer Chroma lighting technology can do," said Min-Liang Tan, Razer CEO and co-founder. The virtual reality experience created by the projection technology does not require a headset and can be "enjoyed by everyone in a room," he added.
Razer Chroma lighting technology is combined with laser sensors, 4K video-projection technology, and game-code integration, done in partnership with publishers, to deliver an immersive gaming experience enhanced with ambient smart lighting and a THX-certified surround-sound speaker system. Each element is able to react with games in real-time thanks to Razer's Chroma software.
The projector was also nominated for "Best Home Theater Product" and "Best Disruption Tech" awards by CES awards partner Engadget, which runs the "People's Choice" awards program.
Razer plans to develop Project Ariana into a consumer-ready model by the end of the year. The company welcomes feedback on its Facebook and Twitter pages for those interested in shaping the future of the projector prototype.
For more information, visit razerzone.com.