VR-Capable RC Flight Simulator Now Available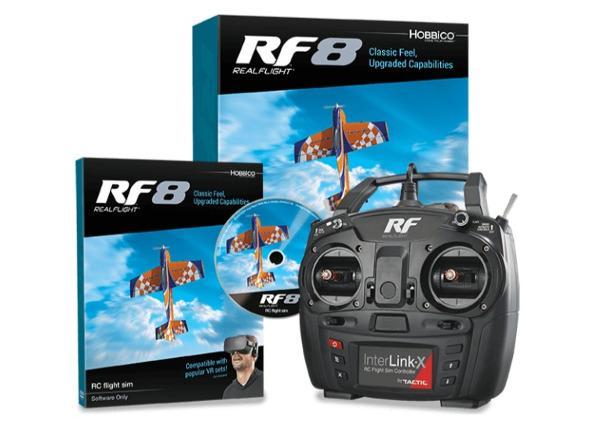 Hobbico's new virtual reality (VR)-capable RC flight simulator might be the perfect gift for the aviation enthusiast on your holiday shopping list.
RealFlight 8, an upgraded version of the RF7.5, simulates flying radio-controlled aircraft with physics so realistic that actual pilots are drawn to it, according to the company. The software is designed for use on a PC and is compatible with Oculus Rift and other popular VR headsets to elevate flight simulation into the realm of full immersion. Players can simulate flight with more than 140 aircrafts — a dozen of which are new — at 40-plus sites.
Game-like challenges make simulated flying fun and fully interactive with at least ten levels of complexity, according to Hobbico, which describes the interface as simple and intuitive with "zero learning curve." The software has been upgraded to accept more detailed HD models than its predecessor and can be customized to the player. It also supports multiplayer combat for "challenging the best pilots in the world."
The RF8 package comes with ($180) or without ($100) the InterLink-X Controller (pictured above) but is also compatible with game console controllers. Minimum system requirements are Windows Vista or Windows 7/8/10 with 512 MB RAM and 10 GB of available hard drive space. For optimal play, Hobbico recommends a dual-core 2.4 GHZ CPU with 2 GB RAM and a 3D accelerated video card with 512 MB of dedicated video memory.
For more information, visit realflight.com.