Vizio Expands SmartCast Capabilities for its TVs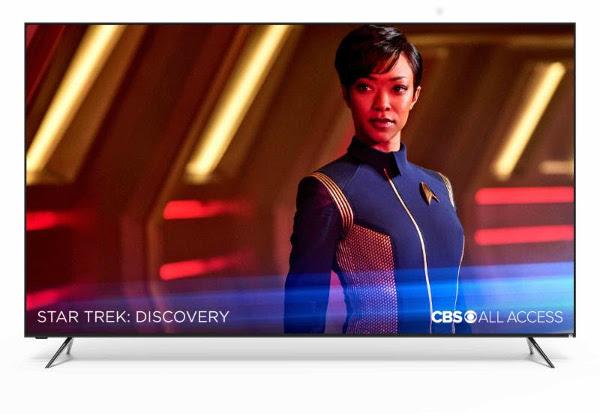 Vizio today announced an automatic update that expands the content options and capabilities of its SmartCast Home platform.
With the update, owners of Vizio SmartCast 4K/Ultra HD TVs and displays — and some standard HD models — will have access to CBS All Access, YouTube TV, Baeble, Toon Goggles and other newly added apps.
The CBS All Access app provides live and on-demand access to 10,000 episodes of CBS shows, including NCIS, The Young and the Restless, Madam Secretary, Star Trek: Discovery, and The Good Fight.
Vizio's WatchFree streaming service is also included in the update along with a new "app sorting" feature that lets viewers reposition apps for a more personalized and streamlined TV experience with quick access to those used most frequently.
Changing the order of apps at the bottom of the screen is accomplished by scrolling to the end of the row and selecting the "Sort App Row" icon, which uses onscreen prompts to guide viewers through the process.
Also new to the SmartCast platform are dedicated TV and Movie Detail pages that provide information for selected titles, including trailer, synopsis, cast and director credits, running time, parental ratings, and critic insights. A forthcoming update will also enable viewers to browse seasons and episodes across multiple apps and view the selected show on the app of their choice.
For more information, visit vizio.com.