Vizio Announces Last-Minute Deals on TVs, Soundbars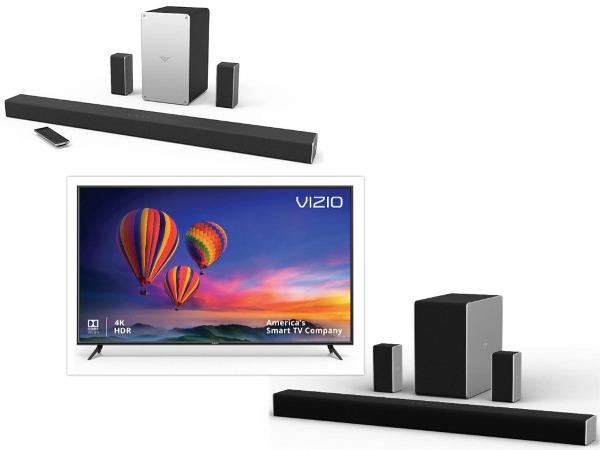 Vizio today announced several "last minute holiday bargains" on 4K TVs and soundbars, including one that supports Dolby Atmos.
Most of the markdowns are in the ho-hum 9.5% to 13% range, except for three...
At the top of Vizio's discount heap is the Dolby Atmos-enabled SB36512-F soundbar system, which supports a 5.1.2-channel configuration with two standalone rear-surround speakers, a pair of up-firing drivers in the soundbar that reflect sound off the ceiling, and a wireless subwoofer. The price at Costco and Sam's Club will be reduced to $300 on December 15 only for a savings of 40% of its $500 list price.


The next best deal is on the 5.1-channel SB3651-E 5.1 soundbar system featuring a wireless subwoofer and two rear-surround satellite speakers with support for Chromecast, Bluetooth streaming, and Vizio's SmartCast platform. Between December 16 and 29, the system is selling for $220 at Best Buy, Costco, and Target — a lackluster 12% off its $250 list price — but on December 17, the Costco price drops to $180 through the end of the year for a nice 28% savings.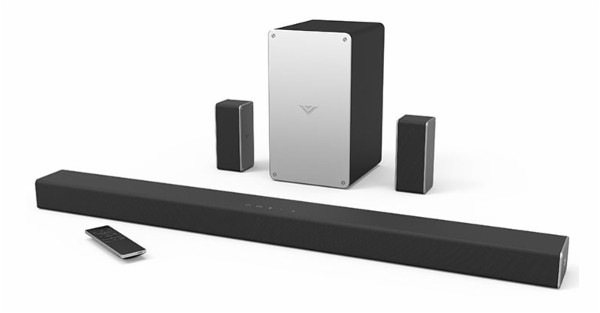 Vizio's best TV deal is on its 70-inch E70-F 4K smart TV, which Target will offer for $780 December 16 through December 26 — a not-too-shabby 25% discount off its $1,050 list price. The set features full-array LED backlighting with 12 local dimming zones and supports three high-dynamic range (HDR) formats: Dolby Vision, HDR10 and HLG.