Video Artist Uses OLED to Display 'Spooky Actions'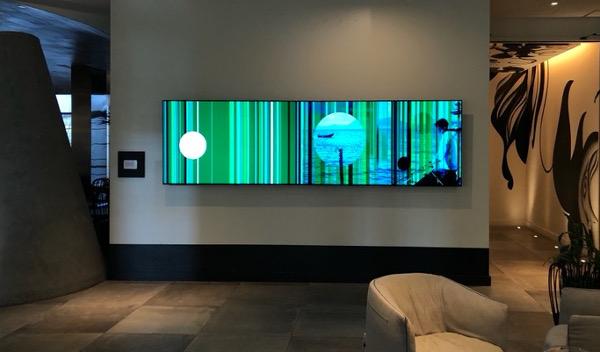 Video artist David Van Eyssen used side-by-side OLED TVs to display his latest "sound and motion" creation over the weekend at the Los Angeles 2020 Frieze Art Fair.
Spooky Actions At A Distance, a takeoff on the saying Albert Einstein used when referring to quantum entanglement — a shared state of connection between remote objects — was featured at the chic Kimpton La Peer hotel in West Hollywood.
The latest piece in Van Eyssen's Ecocide Series, the work "explores our connection to, and separation from, the natural world — and our complex, often contradictory, relationship to animal life," the artist explained, noting that the presentation also investigates the fragmentation of time, place, and memory — something he calls "stitched consciousness."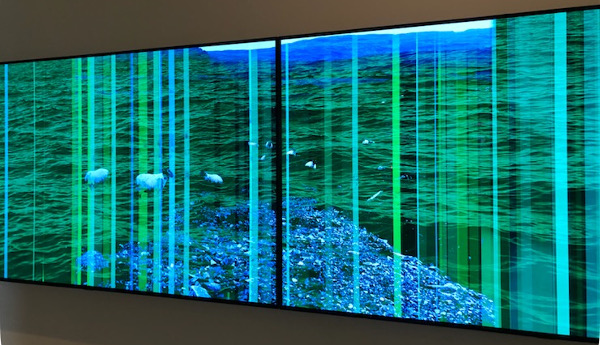 The latest chapter in a continuing partnership with LG, the video featured layered landscapes and seascapes of Ireland's West Coast on a pair of 77-inch 4K OLED TVs from LG's C9 Series.
Spooky Actions, photographed in Los Angeles and Ireland and combined with Super-8 footage Van Eyssen shot in New York City as a 10 year-old, served as a companion piece to his recent work, The Gannoughs Suit.
"The way in which my vision for a specific work is displayed is a critical part of the overall experience I'm striving for," Van Eyssen said.

SPONSORED VIDEO