Veho 360BT — a Bluetooth Bargain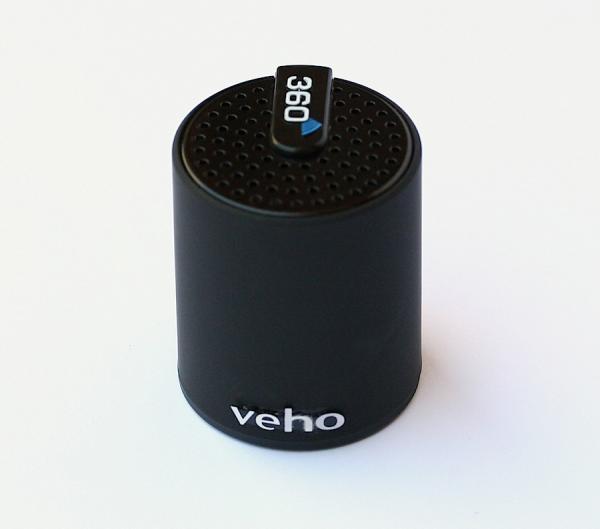 If you're carrying a smartphone, you're carrying one potent little entertainment system. It has two weaknesses, though: the tiny screen and the fact that most people tether themselves to the device with a set of headphones.
The screen you can't do much about, but breaking free of the headphones is easy. Just get yourself a Bluetooth speaker. Bluetooth speakers play the audio from your phone loud enough to fill a room, and they don't even require a wired connection to the phone.
I recently finished a survey of Bluetooth speakers for the print edition of Sound+Vision, including models priced from $79 to $199. But on the day I finished my writeup, I stumbled upon the category's equivalent of an $8 Old Navy T-shirt: the can-shaped, $39.99 Veho VSS-006-360BT Bluetooth speaker.
With its perforated top grille and elemental, cylindrical shape, the 360BT looks like one of those cow-in-a-can toys re-imagined by Philippe Starck. Near the bottom of the 1.5-inch-diameter cylinder sit two jacks: a 3.5mm audio input and a coaxial power jack for charging. On the bottom hides a switch that lets you select the wired input, the Bluetooth function or power off. A blue LED between the jacks tells you when Bluetooth is activated.
The only aesthetic misstep is the Veho logo, which is rather tentatively stuck on with an adhesive that seems only one grade stronger than the stuff 3M uses for Post-it Notes. I kept the logo on for the photos, then stuck it onto the front of a friend's high-end A/V receiver while he wasn't looking. With all the other logos on that thing, I bet it takes him a year to notice it.