Vana Brings 'Affordable High Performance' European Turntable to U.S.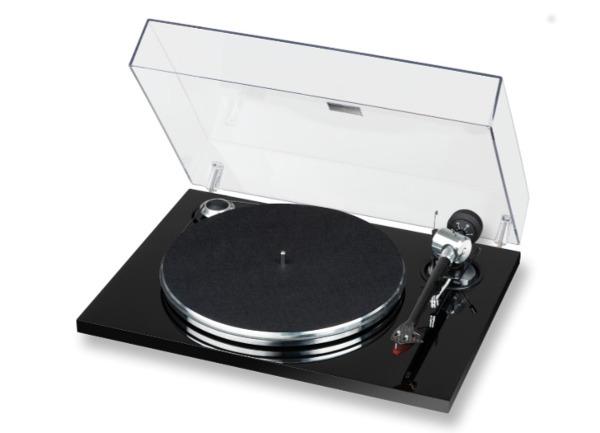 Vana, the Lake Grove, NY-based importer of audio products, today announced the arrival of a new "affordable high-performance turntable" from European Audio Team (E.A.T) of Austria.
Hailed as delivering performance comparable to turntables that sell for significantly more, the Prelude ($1,195) is a belt-drive design featuring a new "resonance-free" 9-inch A-Note tonearm and pre-fitted with an Ortofon 2M Red cartridge.
LPs sit on a heavy, elastomer-damped aluminum platter designed to "ensure correct speed and precision," while a low-tolerance polished stainless-steel spindle in a soft bronze bushing delivers "ultra-quiet, smooth platter rotation."
The turntable base, made of high-density MDF finished in eight layers of piano-black lacquer, houses a free-standing motor that spins a diamond-cut pulley via a high damping, precision-cut drive belt. A bearing block for the tonearm and counterweight is intended to act like an energy sink for resonances from the cartridge and base. The counterweight's anti-resonator damper is said to further reduce resonance from the tonearm and cartridge. A hinged acrylic dustcover is included.
"The Prelude is an astonishing achievement, redefining the performance/value relationship for affordable turntables," said Vana's Roy Feldstein. "I anticipate that our dealers and their customers will view the Prelude as an affordable foundation for a truly audiophile hi-fi system."
For more information, visit vanaltd.com.