Until The End Of The World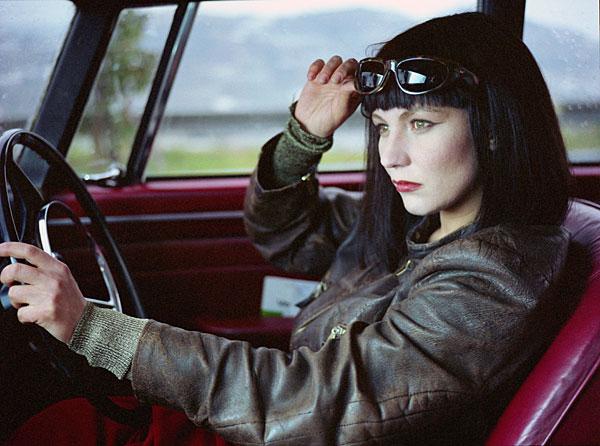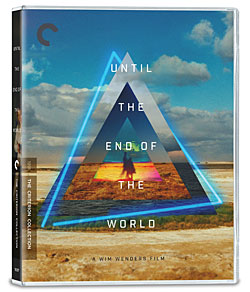 The initial, near-five-hour cut of Until the End of the World was intended to be the ultimate existential road movie, one that would convey the experience of a real journey. In order to get it released, though, co-screenwriter and director Wim Wenders had to slash the running time by nearly half. But he secretly created an interpositive to make theatrical prints from, leaving the negative of the full version intact. Scanned in 4K and digitally restored, that version is presented here in a Director's Cut version over two discs. In cinematographer Robby Müller's in-depth compositions, rich primaries initially dominate—monochrome futuristic outfits and backgrounds, scarlet jet skis in Venice canals, and a striking green dinosaur robot. Once the location moves from Western cities to the Australian outback, visuals regain their stability and feature natural earth tones. The textures of this barren terrain, aboriginal faces, and textiles look highly detailed, and the signs and newspapers are crisp and readable.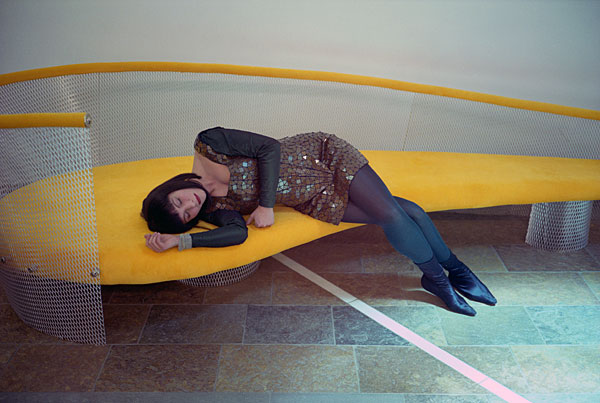 The film's soundtrack features a wealth of rock artists of the time, each one seemingly more inspired to write for the film than the last. Initially, the songs are sampled and come mostly from the front channels. But, as the saga moves across nine countries and four continents, the tracks get longer and engage the surrounds. Patti Smith and Fred "Sonic" Smith are supported by surging electronica, and T-Bone Burnetts "Humans from Earth" fills up space with eerie solo acoustic guitar and voice. Down Under, the tunes give way to an orchestral score by Graeme Revell that immerses with instruments swooning around from all channels.
An introduction by Wenders and a documentary cover the use of prototype Japanese digital HD video tech to create the torn-apart recorded memories and dreams. Interviews recount shooting in Australia and the effects of truncating the film. There's also 30 minutes of deleted scenes, a piece on the soundtrack songs, and another showing the creation of "(I'll Love You) Till the End of the World" by Nick Cave and the Bad Seeds.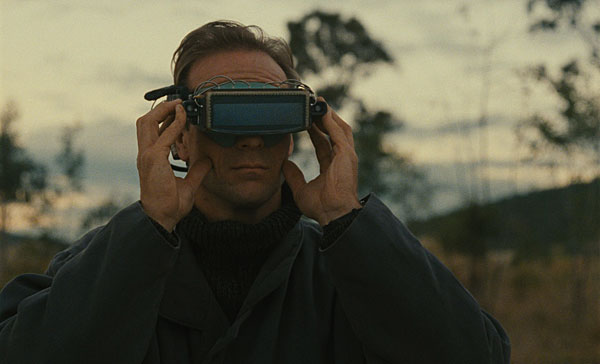 BLU-RAY
Studio: Criterion, 1991
ASPECT RATIO: 1.85:1
AUDIO FORMAT: DTS-HD Master Audio 5.1
LENGTH: 287 mins.
DIRECTOR: Wim Wenders STARRING: William Hurt, Solveig Dommartin, Sam Neill, Max von Sydow, Jeanne Moreau
Is it the search for assorted MacGuffii—bank-heist loot, giant opal, camera that records brainwave images the blind can see—that sends self-destructive Claire, her writer ex, and a bounty hunter after thief Sam Farber? Or is it love? Threatening in the wings is a nuclear satellite plunging to Earth that, if shot down, could create a chain-reaction atomic pulse that wipes all electronic circuit boards, including the file of the novel the film is being based upon.