Trevor Rabin Says Yes to Surround Sound and Atmos
Trevor Rabin is all in on leaping directly into the Atmos-mixing universe, having immersed himself in composing in surround sound for the 50 or so films he's scored over the past three-plus decades. "It seems like yesterday, not 30 years—but in that time, 5.1 just became second nature," he confirms.
In terms of material he's released under his own name, Rabin—the South African-born, onetime Yes guitarist/vocalist/composer behind the somewhat unexpected No. 1 hit single from November 1983's 90125, "Owner of a Lonely Heart"—just helmed a 5.1 mix for his current solo album Rio, which was released back on October 6 via InsideOut Music. That Rabin-approved, DTS-HD Master Audio 5.1 surround mix done by Paul Linford can be found as both part of a limited-edition 2LP/1BD box set (300 copies) and a more widely available gatefold clamshell 1CD/1BD package. "We've played the 5.1 on Atmos units, and it sounds good—quite good," Rabin observes. "I didn't have a full Atmos setup at the time, but I do have 7.2 in the studio."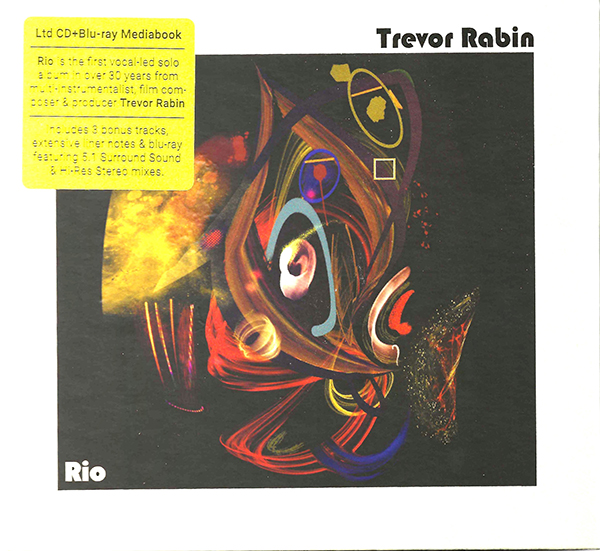 Rabin and Linford are clearly well in sync when it comes to making sure the Rio surround mix matches the artist's grand compositional designs. Lead track "Big Mistakes" is nothing short of a full-on beast in 5.1, as its signature riff initially dominates the surroundfield, then steps somewhat aside for layered-in strings and vocal harmonies. Two separate guitar solos—one down, dirty, and gnarly; the other an outlay of sheer aggression—push the limits of 5.1 height availability. Meanwhile, the bass on those truly "Big" choruses will test the integrity of your sub as the back-half "nah nah nah"s put you in the middle of a multitracked Rabin singalong.
Other Rio cuts display differing surround characteristics, such as the full sense of space enabled in the acoustic instrumental "Oklahoma," the wholly stacked Beach Boysesque harmonies on "Tumbleweed," and the sweetly captured guitar tones on the bonus track "Georgia," a cover/homage that very much has Chet Atkins/Mark Knopfler-style guitarpickin' on its mind.
After hearing how good Rio sounds immersively, Rabin is most definitely open to doing more expansive mixes of his own material, both new and old. "Boy oh boy, I want to hold me to that!" he exclaims, clearly resembling a man after our own respective surround-centric hearts.
Rabin, 69, and I got on Zoom recently to discuss the creative surround arc of Rio, how his mentor influenced his compositional-oriented way of thinking, and what songs from his era of Yes would benefit the most from new surround mixes. Prove yourself / You are the move you make. . .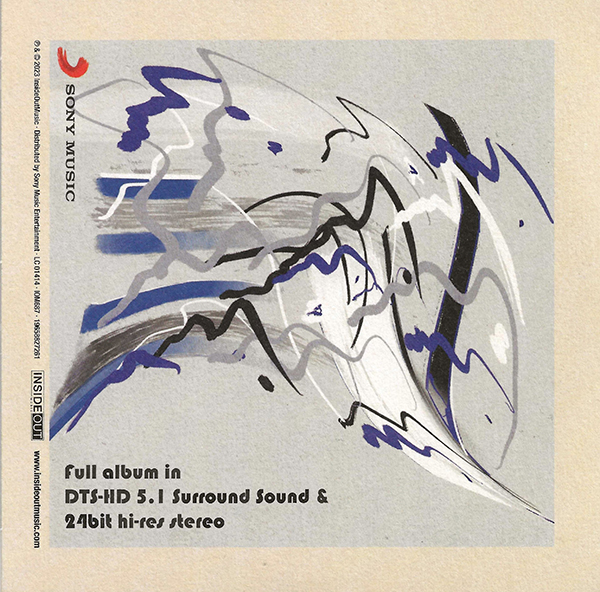 Mike Mettler: Before we get into your thoughts about mixing any of the Yes canon you've been involved with in addition to doing more of your own solo work in surround, I'm curious to hear what you think about your 5,1-oriented soundtrack work as a creator and a composer.
Trevor Rabin: Since I left the band [Yes] in '94. I've practically only been working in 5.1—and, on occasion, 7.2—and it's an extremely different way of mixing, obviously. A lot of time, what people do is—well, the easiest thing to do is to just take a record and kind of "cheat" it in the surround remixing. It's not really "real," because all they do is put part of it out of phase, out to the back [channels]. For a film score, very few times would I put instruments anywhere other than between the front, and I'd throw the reverb in the back—not completely at the back, but halfway between the back.
What I like about real surround sound is when you really use the instruments in the right way. You know, I almost did Jacaranda in surround sound. [Jacaranda is a Rabin solo album from May 2012 on Varese Sarabande that's currently only available in CD and digital form.]
Mettler: Oh, you really should. Songs like "Rescue" and "The Branch Office" would flourish in 5.1.
Rabin: Oh, thank you. I think I might go back and do that, because there's so much I could have done with that album—and I was set up to do it at the time because I was right in the middle of [scoring] movies. Unfortunately, every time I came to do it, I transferred back to the old stereo, thinking that probably was what most people would be more comfortable hearing it in. And I'm kind of sorry I did that because you can always listen to it in stereo anyway.
Mettler: You usually do have that option on most every surround-oriented Blu-ray or DVD, that's true. Considering all the material you've composed for film over the past 30 years, you could probably compile a great surround release for some of that work of yours too, come to think of it.
Rabin: Right, right. Definitely. A lot of my releases for the film score stuff was on Varese [Sarabande] and [1998's] Armageddon was on Sony, but everyone wanted stereo. No one ever wanted to release it in 5.1. And, you know, I didn't want to create any troublesome artist kind of scenario. (chuckles)
But the best surround sound mix I did for movies—and, unfortunately, they're not on record—are for [2005's] The Great Raid and [2006's] Flyboys. In fact, for both of those scores, I did them straight to paper. Usually, I would mock scores up with samples of orchestra. But for Flyboys and The Great Raid, I didn't want the shackles of—if you're doing a string part that went [mouths the movement for a few bars]—you'd need three samples, and you've got to have three tracks. But when you write it down, you're just writing it down.
So, there was no kind of stumbling block there. Consequently, that was pretty much a hundred percent just sound design stuff, rather than fundamentals. Well, there was a little bit of synth stuff, here and there. (chuckles) When I was doing that music in 5.1, the orchestra was done all at once, and it really just sounds real.
Mettler: Orchestral music is in your blood, after all.
Rabin: You know, it's a funny thing—I was in South Africa when Yes came out. I was a pretty young kid, learning how to play, and was very much influenced by my dad [Godfrey Rabin], who was a lead violinist with the Johannesburg Philharmonic Orchestra. I was really, thoroughly studying piano and classical music, and orchestration. I had the most marvelous teacher, Walter Mony, who was the Dean [i.e., the Chair of Music] of Witwatersrand in Johannesburg, and I had private lessons with him. I studied and I learned, I did the whole Bachelor of Music course, so to speak, as far as orchestration, arrangement, and conducting went. I did that in, like, eight months or something, because I was on the road with Rabbitt [Rabin's band in the mid-1970s].
Somehow, I got through it all, and it was quite an amazing experience. Trust me, it's no credit to how quick I am at learning. I'm a terrible student (laughs), but this guy, Walter Mony, was such an inspiring teacher—a mentor. He's my idol.
Before he died [in 2009], he had invited me to speak to the students at his strings course at the Victoria Conservatory of Music in British Columbia. After he had invited me, I said, "You really want me to do that? I mean, who cares about what I've got to say?" And he said, "Well, you'd be surprised. It's interesting to have this different perspective. They're studying Rachmaninoff and Wagner, and all these things." And then I said, "So why do they want to hear a rock & roll guitar player?" And he said, "I hope I taught you more than that." (both laugh)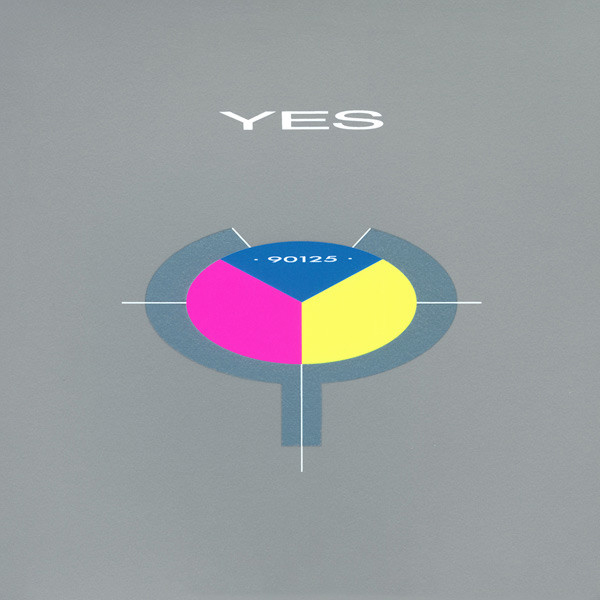 Mettler: Okay, now back to Yes. Can we get you to do 90125 in surround or Atmos at some point? How great would it be to hear that intro to "Changes" in a full-channel fade-in, for starters?
Rabin: Oh, absolutely! It's kind of sweeping, in a tiny way, done through a compressor, squashing it to hell. Then it could be coming from the back and hitting it up so it comes from the right back speaker from nothing. And then it's in huge reverb into the front left speaker, dry as a bone. Yeah, I like that idea.
Mettler: See, you've already got the perfect mix for it in mind already. I don't think I can hear it any other way now.
Rabin: Yeah, that's going to be fun. I think I might just write a letter to whoever I need to (chuckles), because I'd love to do that. I think you've just literally implemented more work for me, because I am going to call on it.
I feel bad that I haven't actually done that yet, because sometimes the artist just gets bypassed when those things come up when catalog deals are made. There was a recent deal I went along with where I said, "Yes, I'll go along with this whole thing once you've worked everything out, but on one condition—you get me the masters so that I can bake them, and transfer them." And I'm still waiting. I'm still waiting.
Mettler: Yeah, "I Am Waiting," to borrow a title.
Rabin: (laughs) Yes! ["I Am Waiting" is Track 2 on Yes' March 1994 Rabin-produced studio album, Talk.]
Mettler: Seriously, though, I'd love to hear the Rabin 5.1 and/or Atmos mixes of that other prime '80s and '90s Yes material of yours from [September 1987's] Big Generator—and even [April 1991's] Union and Talk too, for that matter.
Rabin: I do think it's a great idea. I mean, things like "Shoot High Aim Low" [from Big Generator] and the chorus to "Lift Me Up" [from Union] with, (sings) "and turn me ohh-over." Things like that would be great in surround—where you throw the reverb, and how you throw it. Right now, I've got a lot of great 5.1 reverb allocations, as far as plates and stuff like that goes.