The Tree Of Life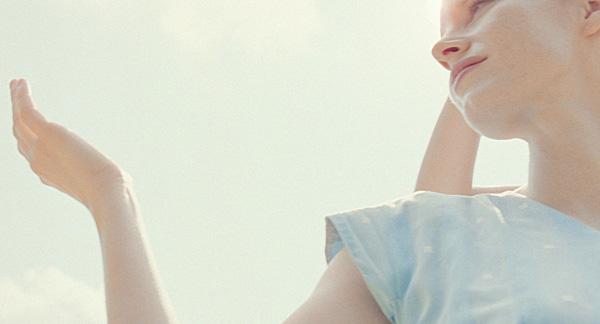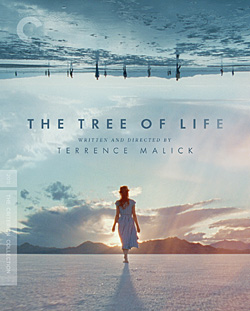 Criterion's set includes the film's theatrical cut and a new 50-minute-longer extended version that I enjoyed more than the original. The extra scenes fill out grown-up Jack's search for significance and help flesh out the reasons behind the growing tensions in the house. Transfers are based on a 4K digital restoration from the 35mm original camera negative. Color balance is slightly altered in the extended edition—bluer tones, mainly—but image clarity is equally good on both. Contrast is also excellent on both, with a wide range of natural tones on display in the remembered scenes, and unnatural ones in the modern-day scenes. Skin tones are accurate and there's plentiful detail to be seen throughout.
The soundtrack's opening atmospheric effects are soon joined by a choral work, with both elements coming across as distinct and full. Further music is provided by contemporary composers and the likes of Mahler, Brahms, Bach, and Holst. It all sounds stupendous, immersing you in waves of well-differentiated instruments and vocals. Powerful bass effects can be heard in the thunderous Creation sequence—God is deep.
Extras include a featurette where Christopher Nolan and David Fincher discuss Malick's works. Others focus on Tree's production. One video essay explores the director's cubist-mosaic approach to cinematography and editing. An hour-long interview segment features visual-effects supervisor Dan Glass describing the creation of the Creation sequence. But the most interesting extra has composer Alexandre Desplat explaining Malick's use of the classical music canon with plentiful film clips to illustrate.
BLU-RAY
STUDIO: Criterion, 2011
ASPECT RATIO: 1.85:1
AUDIO FORMAT: DTS-HD Master Audio 5.1
LENGTH: 139 & 189 mins.
DIRECTOR: Terrence Malick
STARRING: Brad Pitt, Jessica Chastain, Sean Penn, Fiona Shaw
Writer-director Terrence Malick's remarkable, poetic The Tree of Life tells the story of a family in 1950s Texas and the impact that losing a son has on them. Using a stream-of-consciousness flow of images and sounds, the film authentically captures a childhood remembered by centering on the lyrical day-to-day, moment-by-moment experiences of the two surviving young brothers. The film examines, from many angles, the questioning of God and the meaning to life in an evolutionary sense. Relationships with Him are expressed in whispered voiceovers and through a long sequence that visualizes the creation of the world. The film then jumps to modern times where the eldest son, Jack, has become a disillusioned, regretful, middle-aged man living a corporate existence bereft of feelings or depth. But the film keeps returning to the boys' shared experiences and their relationships with their warm, gentle mother and increasingly embittered, disciplinarian father.