Tomorrowland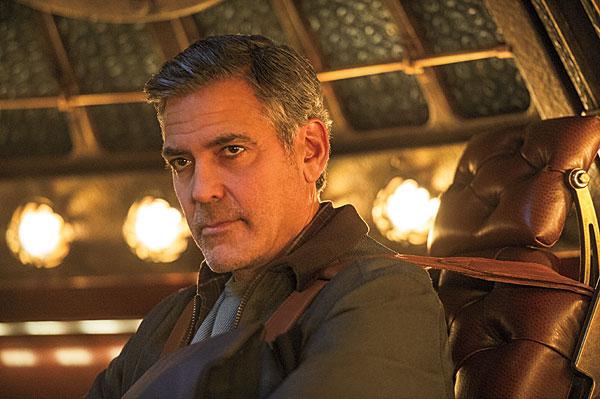 Tomorrowland got mixed reviews during its theatrical run, so I wasn't sure what to expect, but I was pleasantly surprised. The first act is outstanding as it sets the stage for the rest of the film, and the two young actresses, Britt Robertson (Casey) and Raffey Cassidy (Athena), are perfectly cast alongside George Clooney. In fact, Cassidy delivers an Oscar-worthy performance. The first 90 minutes are amazing as co-writer/director Brad Bird weaves an entertaining story of hope and amazement in a world filled with little of either. Unfortunately, the ending seems a bit rushed when our trio finally arrives at their destination and learns of the evil villain's diabolical plot.
As much as I enjoyed the movie, I have to admit that the reference-quality audio and video helped draw me into the story. The film was optimized for HDR (High Dynamic Range) for its theatrical run, and although Blu-ray doesn't support this technology, the resulting picture is outstanding. Detail is off the charts throughout the film, with bold, vibrant colors and incredibly deep blacks. Not to be outshined is the engaging DTS-HD Master Audio 7.1 soundtrack, although I was disappointed Disney didn't include an Atmos track. Regardless, discrete effects are to die for, especially with well-placed vocal cues, earth-shaking bass and crystal-clear dialogue. The glimpses into Tomorrowland are reference-quality moments.
Supplements include informative production featurettes, an animated short about the creators, and six deleted scenes with introductions from Bird. There's also a DVD and Disney Movies Anywhere Digital Copy.
Blu-Ray
Studio: Disney, 2015
Aspect Ratio: 2.20:1
Audio Format: DTS-HD Master Audio 7.1
Length: 130 mins.
MPAA Rating: PG
Director: Brad Bird
Starring: George Clooney, Britt Robertson, Raffey Cassidy
As a youth, Frank Walker is full of hope and aspiration, which is almost snuffed out when his entry into the 1964 World's Fair science competition is shot down by one of the judges before he even gets a chance to enter it. But fate has a different plan for Frank, and with the help of Athena, a mysterious young girl, he's taken to a magical place where his hopes and dreams can come true. Fifty years later, we meet Casey Newton, a science-minded teen who dreams of going to the stars and will stop at nothing to sabotage NASA's efforts to dismantle the last remaining launch pad—that is, until the police catch her. Upon posting bail, she finds a mysterious pin among her belongings. When she touches it, she gets a glimpse of the magical world of Tomorrowland, a futuristic city that's light-years ahead of Earth technologically.