Test Report: Sony STR-DN1030 A/V Receiver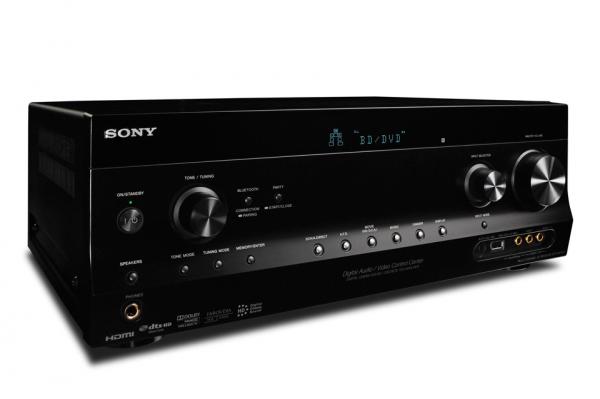 It's been a little while since I've had a Sony receiver up on the gear rack, so I was looking forward to renewing the acquaintance, especially?as our subject is a mid-market model, and Sony has always been fiercely competitive at the most popular price points. So it's not too surprising to find its new STR-DN1030 jammed with features that were strictly the stuff of high-end models perhaps 18 months ago: AirPlay compatibility, DLNA network audio streaming via Wi-Fi, Bluetooth, and an iPhone/Android control app, to name just some.
Setup
HDMI connections and auto-setup have taken much of the adventure out of setting up an A/V receiver. Plug in a few of the admittedly bulky and balky digital-everything cables, hook up your speakers, connect the maker's calibration mike, hit the "go" button for the setup 'bot, and you're good.
Hopefully.
Auto-setup routines vary in their accuracy and efficacy, so it's always a good idea to confirm results; "trust but verify," as Ronald Reagan used to say. (Fun fact: Dutch likely first heard this as an old Russian proverb - one that Lenin himself was fond of.) In?the DN1030's case, the trust was warranted, as my SPL meter confirmed speaker levels within 1 dB or?so all around. The Sony also performs speaker/room equalization, but here confirmation was a bit murkier, since there's no easy way to toggle the results on and off for A/B comparison: You have to spend very nearly a full minute traveling through the setup menus again, an eternity when it comes to auditory memory.
Sony's DCAC (Digital Cinema Auto Calibration) routine also sets speaker crossovers ("size"), and here the automaton went a little off course, characterizing my full 5-channel array as "large," and thus full-range, even though the most extended speaker reaches a –6-dB point at around 50 Hz. I manually reset the crossovers appropriately.
Of course, these days there's a lot more to verify.?I have a wired Ethernet connection at my equipment rack, but also tried out the Sony's onboard Wi-Fi: check. Bluetooth: check. Airplay: yup. Party Streaming, a feature that allows the receiver to stream content to other audio-capable nodes on the home network: check. (No sign of a party, though.)
With all systems nominal-ish (and following a week-plus of daily utilitarian use), I moved on to the actual listening.