Test Report: Sony Bravia XBR-55HX929 3D LCD HDTV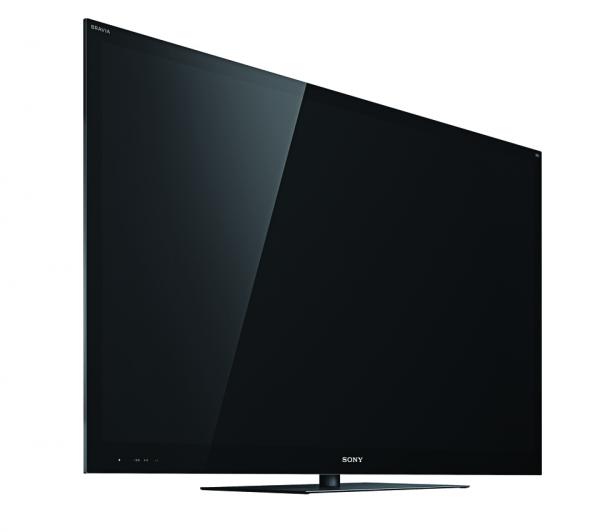 When they first arrived a few years back, LED-driven LCD TVs with a full array backlight made a big splash. Why? Because the backlight, a grid of LED lamp modules spanning the rear of the display panel, can be modulated via local dimming — a process that enables the set to track specific areas in the image, turning select modules on, off, or somewhere in between. This technique generally does a great job of deepening blacks and boosting picture contrast, allowing LCD, which has long been associated with inadequate black levels, to finally compete with plasma in the videophile arena.
The first full-array LED TVs rolled out by companies like Sony and Samsung were well received. Unfortunately, those two companies subsequently backed off from the technology in favor of designs with a more simplified backlight that placed LED modules around the outer edges of the display. Edge-lit LED, which had the benefit of allowing makers to reduce panel depth under 2 inches, established a strong foothold in the market, but sets using it never quite hit the performance benchmark established by the full-array models. Which is why I was excited to unpack one of Sony's new XBR-HX929 Series sets, the first full-array LED TVs S+V has tested from that company in nearly 4 years.
The XBR-55HX929 is a 3D-ready, 240-Hz TV that requires Sony's optional active-shutter glasses ($70 each) to enter the third dimension. As with most other new sets, it has streaming options galore, including Netflix, Amazon Instant, Hulu Plus, YouTube, Pandora, Slacker, and Skype (which requires Sony's $150 optional mike/camera attachment). Sony integrated Wi-Fi into the set to more easily get you going. The 55HX929's "X-Reality Pro" processing is also optimized for Web video, meaning there are noise-reduction modes aplenty that both low-rez YouTube clips and high-def Netflix ones can benefit from.
On the more superficial level, Sony's top-of-the-line TV is a real looker. It has no frame: the entire front consists of a single Gorilla Glass sheet. And while the XBR8 Series, the last Sony full-array LED sets we checked out, had a 6-inch cabinet depth, the new Sony's slim panel measures a mere 1.5 inches deep. The stand has a minimal footprint — maybe too minimal, as it edges on being wobbly — and can swivel left/right as well as tilt backward up to 6°.
A basic set of control buttons is located on the TV's lower right-hand side. Connections on its back panel include 4 HDMI jacks, an RGB PC input, and 2 USB ports. There's also a plug-in adapter to connect older devices via analog component- and composite-video jacks.
Sony's remote control has an elegant look, though it was easily the largest remote on my coffee table during its tenure in my house. The keypad is backlit, but too many buttons — including important ones to directly launch 3D mode, switch inputs, and switch Wide (aspect ratio) modes — are bunched at the top, making in-the-dark use a hassle. One thing I did like was the dedicated red Netflix button to access that service without first having to navigate through a million menu screens.
Sony also offers a free Media Remote iOS/Android control app. I found it to be full-featured (it let me use my iPhone's keyboard to enter text onscreen), easy to use, and in many ways preferable to the hardware remote control.