Test Report: Sharp LC-80LE844U 3D LCD HDTV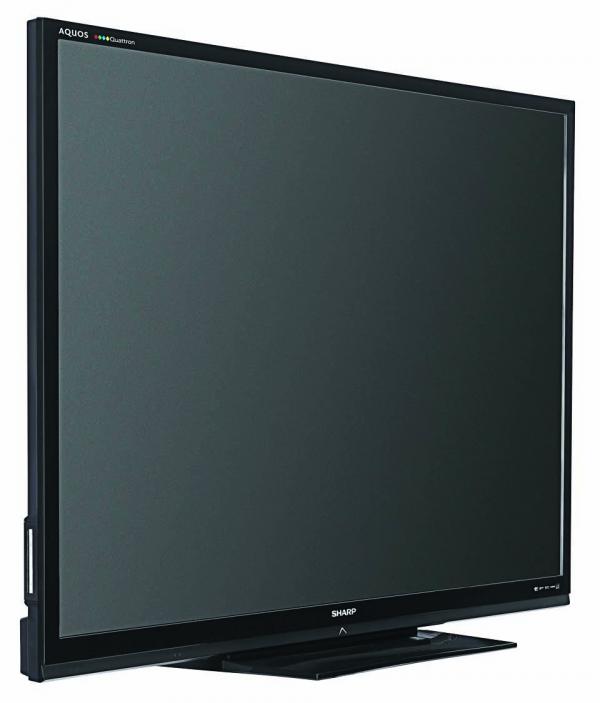 I love big screens. Really big screens. 60 inches? Pshhh. 65? Ha! 70? In a pinch. 80? Okay, wow, now that's a seriously big TV. A monolith of a height and breadth that brings to mind projection screens of yore. Wait, forget "yore." It's closing in on projection screens now.
A close look at the competition finds, well, no real competition. Mitsubishi makes a smattering of 82- and 92-inch rear-projection TVs, but for many TV shoppers it's flat or nothing. Panasonic, of course, makes 85-, 103-, and even 152-inch plasmas, all of which are astronomically priced. Really, other than the 70-inch models also made by Sharp, the next real size down are the 65-inch LCD models sold by everyone else. That's a huge step down.
Not just big, Sharp's top-of-the-line LC-80LE844U is a 3D-capable, LED-lit (but no local dimming) LCD with a 240-Hz refresh (a scanning backlight bumps that up to 480 Hz) and Smart TV features. And while I like the idea of it, the reality is somewhat different.
Setup
This thing weighs 121.3 pounds with the stand, so I suggest you plan on having it delivered and installed by professionals. Presuming they don't go any further in their setup than that, you'll have some big, easy-to-use menus and access to a decent color management system and a 2- or 10-step color temperature adjustments.
The remote, a slim, traditional design, only has backlighting on buttons used to access other devices that you had programmed it to control. However, it does have a big red Netflix button, which is all I really want in a remote.