Test Report: Sharp Elite PRO-60X5FD 3D LCD HDTV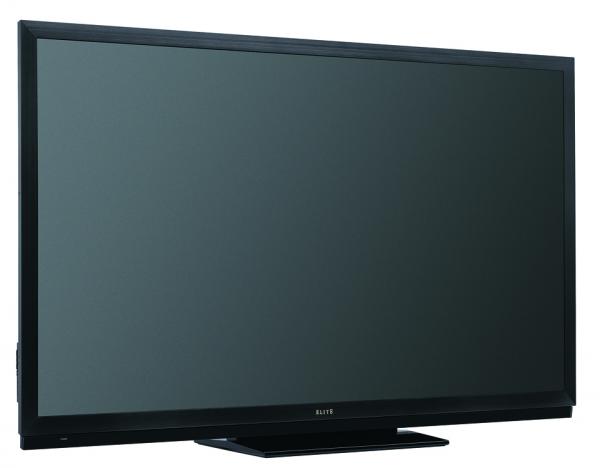 I won't assume that everyone will know what I'm talking about when I drop the word "Kuro," but longtime Sound+Vision readers may recall a line of high-end, and accordingly high-priced, Pioneer Elite plasma TVs that we heaped praise upon back in the day. (In this case, "back in the day" means circa 2008.) What set those TVs apart from all the rest was their near-perfect picture quality, which rightly put all other flat panels to shame.
Sounds like a recipe for success, right? Wrong. Market realities being what they were (and are), Pioneer failed to maintain its juggernaut, and the Kuro line slipped back into the darkness whence it came.
Cut to the present: Sharp Electronics, a Pioneer shareholder, is making a play to invoke the spirit of Kuro (if not the name itself) in its Elite-branded LCD TVs. Like their forebears, the new sets are priced well out of scale with the rest of the flat-panel TV market: $5,499 and $8,000, respectively, for the 60- and 70-inch models. Gulp!
Anyone paying that much for a TV in 2012 will undoubtedly have high expectations, and Sharp has loaded its Elite line with high-end perks: a full-array LED backlight with local dimming (and a process that Sharp calls Intelligent Variable Contrast, which enhances the brightness of the backlight in different picture zones based on the onscreen content); 3D display via active-shutter glasses; THX certification, with THX 2D and 3D picture modes; Day and Night ISF calibration modes; and a display panel that adds a yellow sub-pixel to the red/green/blue triad — something that Sharp claims brings smoother diagonal lines and color transitions, along with a more vivid reproduction of bright colors and objects.
As with other Elite-branded gear, the PRO-60X5FD has a classy, understated look. Its bezel has a black, brushed aluminum surface, and the rest of the façade is uninterrupted aside from a gold Elite logo. A few control buttons are located out of sight on the set's bottom-left side. The included stand can't be swiveled, though I imagine this won't be a deal-breaker for most folks.
Inputs include a generous five HDMI jacks, including one with audio-return channel to route audio from the TV back to an external receiver. There's built-in Wi-Fi, which you can use to stream content from your computer via DLNA, or to tap the set's app selection, which includes Netflix, Vudu, Blockbuster, YouTube, Skype, and Napster. This menu kinda pales when compared with other TVs, some of which include Amazon Instant Video and Hulu Plus, but then again, media streaming isn't the main draw for this TV.
Sharp's remote control is large, with a fully backlit keypad and well-spaced buttons. I found it mostly easy to use in a dim room. A 3D button located near the central cursor calls up a 3D-specific adjustment menu, and other nearby buttons take you straight to the Netflix interface or to the Apps menu. A trio of Favorite buttons near the bottom can also be configured to call up a specific app when pressed.