SVS SB13-Ultra Subwoofer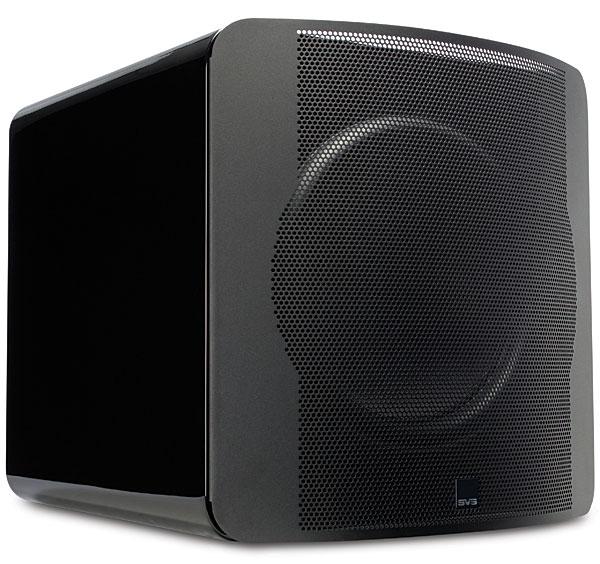 Price
: $1,600
At A Glance
: Outstanding value • Powerful deep bass response • Built-in parametric EQ
Since I was a little kid, I always loved going to the movie theater. I guess it started in 1977 when I watched Star Wars for the first time in Modesto, California (yeah, the place where George Lucas grew up—nice coincidence). Over the next 20 years, you'd find me at the theater at least once a week enjoying the latest blockbuster with a few friends and a bucket or two of good popcorn—the stuff that was popped in coconut oil, not the crap they sell today. Fast-forward to 1996 as I was walking through my local Circuit City and witnessed a demo of the Twister DVD on a 50-inch rear-projection television with a rudimentary surround system. Wow, was I sold in that instant! The next day, I dragged my wife to the store for the demo and informed her that we needed to start putting money away for a new TV and one of them fancy surround systems for our house.
About a year later, I was up and running. Granted, it wasn't the best system money could buy, but it was the best in our neighborhood, that's for sure. About two years after I installed my system, I realized something was missing—the bass. While my dinky starter subwoofer was fine around the 40-hertz range, it didn't dip any lower than that, and I needed to find something with a little more oomph. With the Internet boom in full effect, I took to the information superhighway and discovered this little-known American company that made affordable subwoofers that could shake the foundation—SV Subwoofers (now SV Sound).
Founded by a pair of bass enthusiasts, Ron Stimpson and Tom Vodhanel, SVS was—and still is—the talk of the online enthusiast community for providing some of the most powerful bass you'd never heard, or felt, in your own home. Their first sub designs were cylindrical and required a separate amplifier, but as the product evolved over the years, they began to include amplification and improved performance with each subsequent generation. For the past eight years, I've had a PC-Ultra cylindrical sub in my system and haven't had any inclination to upgrade—yes, it's been that good.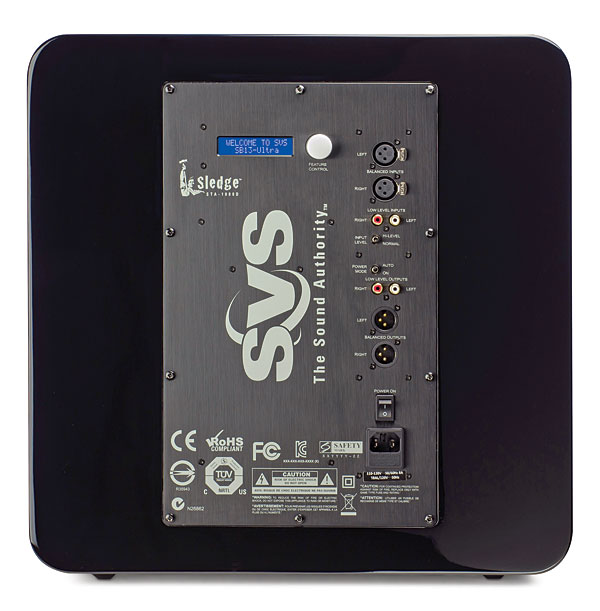 The company eventually moved into producing more traditional box subs and even launched a line of bookshelf and full-range speakers. The founders eventually sold the company in 2011, and many in the online community weren't sure what this would mean for the products. Fortunately, the new owner has kept all the things that made SV Sound so great in the first place—outstanding value, first-rate customer service, and yes, intense subterranean bass. Does its newest sub, the SB13-Ultra, live up to its predecessors? Read on and see.
A Heavy Beast
If you're in the market for a new sub and are considering an SVS, your first step better be to get to your local gym and get into better shape before taking delivery. The SB13-Ultra weighs in at 92 pounds (more than 100 pounds shipping weight) and requires two people to get it into your home unless you're a superhero in the Marvel universe. The hefty weight comes from a number of factors. First, the 17.4-inch sealed cube is built with extra-thick MDF panels, braced for rigid and resonance-resisting construction. Second, the custom-made 13.5-inch, Ultra driver has a pretty massive footprint to handle the Sledge STA-1000D amplifier, which packs a claimed 1,000 watts of power (3,600 watts peak dynamic power) and includes a sophisticated DSP control.
The sub is available in two finishes—a Black Oak veneer or a Piano Gloss Black finish with a rigid metal grille to protect the front-firing woofer from pets and younglings who might damage your new toy. SVS sent me the Black Oak version, which my wife readily accepted into our living space. Then again, my reference sub looks like a massive cat-scratching tube, so something that's not as noticeable in the room's décor is always a plus from her point of view.
Since SVS distributes its wares over the Internet, careful packaging is required to ship these beasts around the world. It comes double-boxed with the sub carefully wrapped in cloth and encased in high-grade rigid foam. There are instructions on the shipping box on how to unbox the sub, which one person can easily accomplish—as long as you're a gym rat—by rolling the box over and sliding your new bass monster out. Once the sub was out of the box, it was easier to move around the room than I thought it would be, but I accomplished this by pushing and sliding and definitely not by lifting the beast.
Setup
To keep prices as low as possible, SVS only includes a Quick Start manual in the box, but if you require more in-depth setup instructions, there's a 34-page manual you can download from svsound.com. As with any subwoofer, proper placement is the key to ensure optimum results. Fortunately, I've had enough subwoofers in my space over the years that I know the front-left corner of the room gives me the best overall response.
The Sledge amplifier plate on the rear of the cabinet includes a bevy of hookup options, including balanced inputs/outputs, line-level RCA inputs/outputs, a detachable power cord, and a single-knob interface with LCD display, which allow for easy setup and integration into your home theater. I wouldn't attempt to make any changes to these menus unless you venture into the online manual first. On page 20, you'll find a comprehensive function chart that includes the menu tree for making any adjustments. You can set the amplifier to Always On or Auto On, which will kick on the unit when it receives a signal from your AVR or surround processor.
If your AVR/processor has built-in bass management and phase adjustment, there's really no need to venture into the menu system on the subwoofer since the default options will work for most end users. If your AVR/processor doesn't include bass management, the features built into the onboard amplifier can handle these functions, and you'll need to make some adjustments to High/Low Pass Filters, Phase, and High Pass Delay.
Once it's hooked up to your equipment, calibrating the subwoofer is easy enough using either the Auto Setup capability in your AVR or processor or a sound pressure level (SPL) meter. Since I use the Audyssey MultEQ XT32 room correction software that's built into my Integra DHC-80.2 processor, I chose to do a new pro calibration to fully integrate the SB13-Ultra into my system versus the manual setup with an SPL meter. By going this route, I didn't need to utilize any of the built-in functions in the subwoofer or fuss with the P-EQ (Parametric Equalizer), which from past experience is a useful yet painstaking process to produce the flattest frequency response. If you have Audyssey or another auto-setup program in your rig, save yourself an afternoon of aggravation and use it versus the manual method.
In Use
Once integrated into my room, it was time to put the SB13-Ultra to the test. One of my favorite go-to discs to test bass performance is the DTS Demo Disc No. 4. Up first is The Haunting, which I consider to be the ultimate test of any subwoofer. When the evil spirit invades the heroine's room, the subterranean bass in this scene can be heard—and felt—throughout the home. Needless to say, the SB13-Ultra handled it with ease at reference volume level. In fact, my subfloor and walls were vibrating so much, I think I rattled a couple of nails loose.
The same could be said of the Antz clip on the disc, which features the scene in which Z grasps onto the shoelace of a kid walking through the park. With every footstep, the SB13-Ultra showed it could handle the most intense bass scenes with ease. No matter how loud I played it, I couldn't get the sub to bottom out or show any signs of strain. Furthermore, my room is more than 5,000 cubic feet, and I never once felt the subwoofer running out of headroom. That's pretty damn impressive.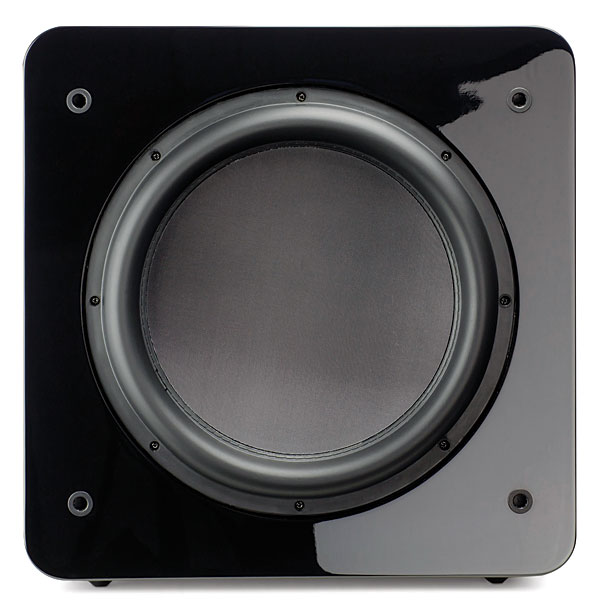 If my aging SVS PC-Ultra sub has an Achilles' heel, it's probably with music playback. Since it's a ported design, the bass isn't as tight as is possible with a sealed box, and the bass can sound a tad boomy in certain parts of my room. Playing a variety of audio discs really highlighted the best-of-both-worlds aspect of the sealed-box SB13-Ultra. The bass response was extremely tight and controlled, and as I walked around the room, I discovered that the bass output was much more consistent compared with my PC-Ultra.
Conclusion
It's been more than eight years since I've even thought about upgrading my subwoofer because frankly, I've never felt I was lacking anything with my PC-Ultra in place. Well, those days are over. Now that I've had the chance to audition the latest and greatest from SVS, I'm not real happy to ship this beast off to the lab for measurements. For one, I don't really want to lift it into my SUV to take it to the UPS store, but maybe I can trick the lab into shipping it right back to my home with a return-to-sender label on it. Whether I get it back from the lab or not, the SB13-Ultra is going on my short list for future upgrades to my home theater. Highly recommended.