SVS SB-2000 and PB-2000 Subwoofers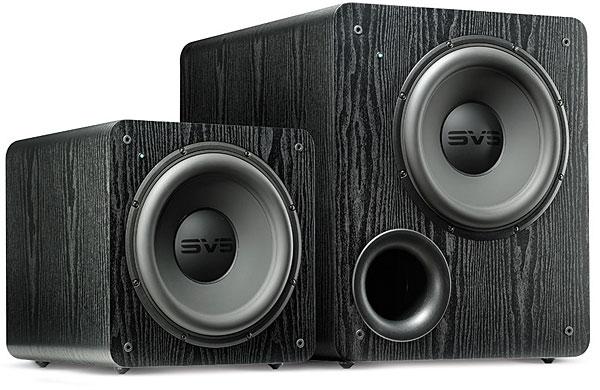 PRICE
$700, $800
AT A GLANCE
Plus
Room-friendly form factor (SB-2000)
Outstanding build quality
45-day in-home trial period
Minus
No built-in parametric equalizer
Best for moderately sized rooms
THE VERDICT
For rooms smaller than 3,000 cubic feet, you'll be hard-pressed to find a better bass value than what either of these subwoofers offers.
I've loved movies since I was a kid and have been interested in home theater for more than 20 years now. There are many reasons I prefer watching movies at home versus the local cinema: There's no texting or talking, for example, and I can pause the movie if I need a potty break. But the biggest reason I love watching at home is the sound. Don't get me wrong. It's not that the local theater sounds bad; it's just that my home theater sounds better overall, especially when it comes to bass.
Sure, the local cineplex can play loud and has an adequate amount of bass. But the physics of low-frequency reproduction is to compress and rarefy air, and when you're sitting in a room that can be upwards of 500,000 cubic feet, the subwoofers have to compress a lot of air in order to give you that pounding-in-the-chest feeling I get at home. My home theater is approximately 5,000 cubic feet, and every sub I've ever owned or used has had more of a visceral impact in my own environment than I've ever felt at a cineplex.
SVS is an Ohio-based manufacturer of subwoofers and other speakers and has been serving the home theater market since 1998 using the Internet as their storefront. By selling direct and cutting out the middleman, they've been able to offer a lot more bass for the buck versus your local brick-and-mortar brand. Full disclosure: I've owned various SVS subs over the past 16 years and still use a vintage 2005 PC-Ultra in my reference system. What initially drew me to SVS was their active participation in numerous online forums, and they became known throughout the A/V world for delivering first-class customer service— something that continues to this day.
When editor-in-chief Rob Sabin asked me if I wanted to review SVS's latest offerings, the SB-2000 and the PB-2000, I thought of the famous line from Jerry Maguire—"You had me at hello"—and instantly volunteered. Even better, I get paid to play with a couple of new toys, and I finally get to explore a question that has intrigued me for years: What's better, a sealed sub or a ported one?
Sibling Rivalries
The SB-2000 ($700) is the middle model of sealed subs in the SVS line, sandwiched between the SB-1000 ($500) and the much more expensive SB-13 Ultra ($1,599). The 14.2-inch cube is more décor-friendly than many subs in its class by virtue of its compact size and rounded corners, and it weighs only 34.8 pounds, so it's easy to move around the room while you're trying to find the best placement. Its custom-designed 12-inch high-output driver has been "matched and maximized" to its 500-watt RMS (1,100 watts peak) amplifier in order to provide clean bass response and plenty of punch.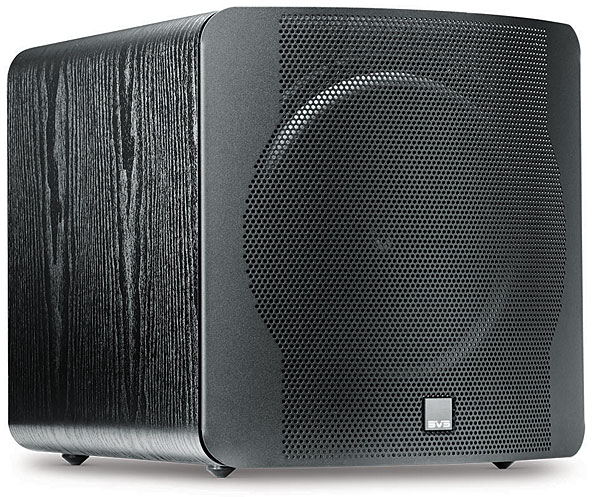 SVS offers four ported models, ranging from $500(PB-1000) all the way up to $2,000 (PB-13 Ultra), with the PB-2000 checking in at an affordable $800. Unlike the situation with the sealed SB-2000, the PB-2000's much bulkier rectangular shape makes it harder to move around the room, and it weighs nearly twice as much at 65.6 pounds. Like its sibling, the PB-2000 includes a 12-inch driver and 500-watt RMS amplifier, making a head-to-head comparison all the more intriguing.
Both subs come in one color and finish—a matte black grain vinyl (Henry Ford would be proud!)—and have a removable metal grille to protect the woofer from all of the curious critters in the house. The back panels include volume, phase, and LPF crossover dials, as well as a toggle switch for auto or always-on power, a 12-volt trigger, stereo line-level inputs and outputs, and socket for a detachable power cord. My only knock on the design of both subs is the LED light on the front (blue for on, red for off). I prefer my room as dark as possible, and the blue LED is quite bright. I would have preferred this to be on the rear, but a small piece of electrical tape over the lens can solve the problem.
Let's Get Ready to Rumble
Both subwoofers arrived via UPS well protected from the rigors of ground shipping and were relatively easy to unpack compared with some 100-pound behemoths I've reviewed lately. Fortunately, my room offers two outstanding areas to place subs, and I put each one in its respective corner (switching spots halfway through the review to make things fair). Since neither sub offers any EQ settings, it was a simple matter of plugging them into my Marantz AV8801 pre/pro, setting the crossover frequency at 80 hertz, and adjusting the channel balance for each subwoofer output to match the other speakers in my room. When I compared one sub with the other, I disabled them on the fly by powering one off and the other one on using switched outlets, making the change nearly instantaneous.