SVS Launches Prime Series Speaker Family and 'Powered Cylinder' Subwoofer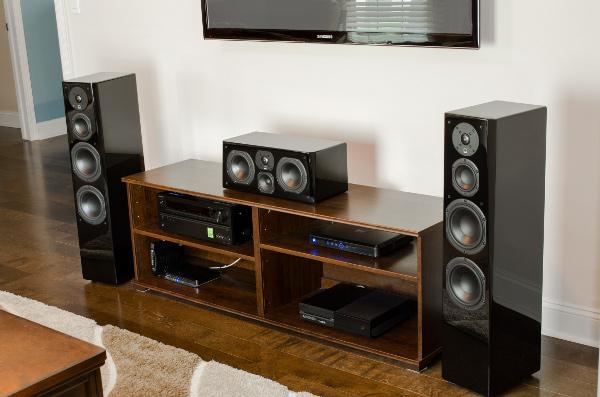 SVS is introducing an affordable series of speakers and a new "powered cylinder" subwoofer at the
2014 Rocky Mountain Audio Fest (RMAF)
, which opens today at the Marriott Tech Center in Denver, CO and runs through Sunday.
Appropriate for home theater or stereo applications, the four-model Prime Series is the company's second family of speakers and features "trickle-down technology" from last year's Ultra Series. The Prime Tower, featuring two individually tuned and isolated 6.5-inch woofers and a new 3.5-way crossover, is available in black ash ($1,000/pair) and gloss black ($1,200/pair).
The Prime Bookshelf, featuring a new 6.25-inch woofer and 1-inch aluminum dome tweeter, is available in black ash ($500/pair) and gloss black ($600/pair). The three-way Prime Center, featuring a 1-inch aluminum dome tweeter, isolated 3.5-inch midrange driver, and dual 5.25-inch woofers, employs SVS's three-way SoundMatch crossover, which is designed to "ensure a smooth transition between all drivers" for on- and off-axis projection into the room. The speaker is available in black ash and gloss black at $350 and $450, respectively.
SVS's first satellite speaker, the Prime Satellite is designed to stand on its own in stereo applications or be mated with a subwoofer in 2.1-, 5.1-, or 7.1-channel systems. Available in black ash ($270/pair) and gloss black ($350/pair), the speakers include wall brackets.
All Prime Series models have precision machined front-baffle chamfers to "reduce tweeter diffraction artifacts" and are available in 2.1-channel and 5.1-channel home theater packages that include an SVS SB-1000 subwoofer:
Prime 2.1 – $700 in black ash, $850 in gloss black
Prime 5.1 – $1,000 in black ash, $1,200 in bloss black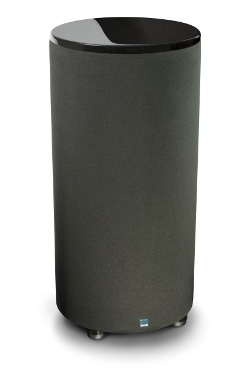 The PC-2000 subwoofer, an updated version of the original SVS cylinder, borrows driver and amplifier technology from the company's 2000 Series subwoofers. Measuring 34 inches tall and 16.5 inches across, the subwoofer is based on "rigorous real-world testing" of multiple hand-built drivers, including full-power testing for 100 hours straight. A 500-watt (RMS) amplifier powers a down-firing 12-inch woofer featuring dual high-grade ferrite magnets, an FEA-optimized motor, and a reinforced Nomex spider.
Rated at 17-270 Hz ±3 dB, the PC-2000 has a stereo line-level RCA input, 80-Hz high-pass-filtered outputs, continuously variable volume and phase controls, and a rear-firing 4-inch port. An on-board digital signal processor offers a choice of filters and a frequency-dependent limiter/compressor algorithm with adjustable attack/release and compression parameters in addition to volume, gain, and phase controls. Elastomer feet are said to decouple the subwoofer from the floor.
The PC-2000 is available with a black ash top cap ($800) or a gloss black cap ($850).